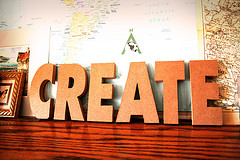 For all of you who missed the news, we've started our Guest Blogging program last month. It's still fresh and all, so now is the time to shine amongst your peers. We know you have great monitoring tricks up your sleeve and now is the time to show them off.
Who are you?
If you are an IT professional, programmer, system administrator or simply a website owner in the know of your stuff, we are sure you have something to share with our audience. Our blog started in 2009 and in our experience people care about the health of their websites and are eager to learn more on the subject, so why don't you give it to them?
What's in it for you?
We have fully explained the ridiculously easy process in our Editorial Guidelines, so please take a look.
In short you get:
Your bio statement, two links to your website and your Twitter channel;
Up to three links in the article;
Your post will be submitted on Google+, Facebook, Twitter, StumpleUpon, and LinkedIn in our very own channels.
If you know at least one Search marketing professional they'll tell you it is pure gold in terms of the currency of the web – editorial links. If you know a PR professional they will tell you the same. Get visited and get famous.
What do you need to do?
You just need to share what you know best. It can't get easier than this. Here are some ideas for you:
How to test a web server?
How to check NS records?
How to check server response time?
How to PING MX records?
How to test name servers?
How to measure website response time?
And the list goes on. Just do your thing, and if you have questions or need support, contact us, we'll do our best - marketing@websitepulse.com.