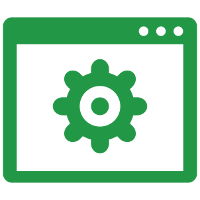 When are you performing your next website maintenance? It is night time, yes? Well, let us give you a few pointers on how to do it more smoothly.
Any intentional website downtime requires that you consider 4 main parties - your partners, your current and prospective users, and the search engines. Luckily, the tips below cater to all three.
Scheduled website maintenance
This one is really a no-brainer, however you will be surprised how many small and mid-sized businesses overlook this. People relying on your service need to be well aware that at some point in time they won't be able to access your site. You can schedule your maintenance and warn them with a short message on your site, or by sending them a newsletter. I personally advise you do both. Don't forget, we are talking about your most trusted audience here. You are doing this for the people most passionate about your product or service.
Check your server logs before you start
The best time to perform any changes that may result in considerable website downtime is the time of day when you get the least traffic. This helps in two ways. First - you affect as little people as possible. Second - any unforeseen problems and extended downtime can be resolved before "working hours", when you are most likely to lose business. Information of your website's utilization are quite handy in this case. All the information you need is there. Unfortunately, performing website maintenance in the least busy period of time most likely means you won't be getting a lot of sleep that night. Then again, it all depends on your audience. The greatest advantage of performing any major changes, in that manner, is that it is less likely for you to lose on your first time visitors. Like they say - "You only get one chance to make a first impression".
This is not only very good for search engines, but it is in general a good practice to follow. 503 is your website's way to tell a search engine "Hey, I'm a bit busy at the moment, please come back in an hour.". This makes all the difference to search engines. You are not giving back a 404 error code, but a tidy little page, saying you are out for a while, but you will be back soon. Actually, what the engine reads is the response header. There you can specify the exact amount of time for which your service will be unavailable. The search engine bot will come to your site, receive the 503 status, and will quietly come back in a few hours to get the job done.
Since blogs are as popular as ever, many people requiring only a small site often go for a blog. Usually that blog is Wordpress. There is this great plug-in you can use to give 503 status to search engines, when you are about to tinker with your site. It is called Maintenance Mode. It is probably one of the most useful Wordpress tools I ever came by.
If you have any tips of your own, or would like to share a story, feel free to leave a comment.