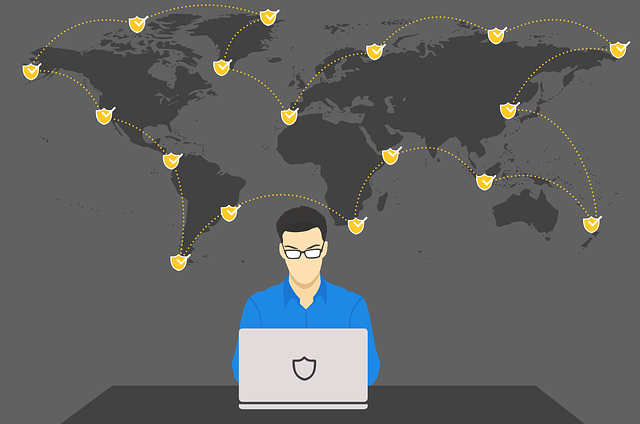 Millions of websites use WordPress for publishing their content, which makes the platform a target for hacking. Its open-source nature exposes the WordPress core code to thousands of viewers, which sounds problematic, but it allows very rapid discovery and correction of vulnerabilities.
WordPress also pushes updates to patch known vulnerabilities. Still, third-party plugins and themes expose WordPress (and even the whole server) to hacking. First, understand these and other ways your site can be attacked. Then, use the information below to help you decide which security plugins you need.
Why Website Security is Important
Small businesses are targeted by hackers as often as are large corporations, and disregarding website security invites costly consequences for both. A business's website is frequently the first point of contact with prospective customers. An unsecured site can lead to income loss and damage to your brand. Hackers strive to gain control of a website in order to read, modify, and make changes to files and databases, usually for purposes of stealing data, such as site visitors' email addresses, other contact information, credit card details and other information of value.
Website security threats are always adapting and evolving to keep pace with security innovations. Securing your site requires employing some tools and techniques to ensure that data on your site cannot be accessed and manipulated by a human hacker, bot or botnet without the correct permissions. A secure Content Management System (CMS) such as WordPress provides site owners a good start toward web security, and security add-ons add more layers of protections.
WordPress Security Plugin Essentials
Some plugin solutions offer a wide array of anti-hacking features to combat attacks by brute-force, malware, exploits, and many other threats. Others are designed to do one particular job especially well. So, you may need to combine multiple plugins, in order to achieve the best available coverage. Keep in mind these few primary considerations when considering WordPress security plugins:
● Updates — How recently was plugin last updated, and is it being updated regularly?
● Support — Do the plugin developers, or others, provide user support, if needed?
● Downloads — How widely is the plugin used?
● Reviews — Overall, are the plugin users well satisfied with the plugin's performance?
The security plugins described below offer a range of features to make your WordPress site more secure from various known threats. These plugins are well reputed for updating their services to keep up with security needs based on the most recent security threats.
1. WordFence
WordFence continually checks your site for malware infection, and notifies you is one is found. It scans all the files of your WordPress core, theme and plugins. It uses Falcom caching engine to make your site faster. WordFence blocks attacks by brute-force attempts. The plugin offers added two-factor authentication via your SMS. Permits optional blocking of traffic from a specified country.
This plugin includes a firewall for blocking botnets, fake traffic, and scanners. WordFence scans comments and posts to detect malicious code. It also scans your site's host servers for known backdoors such as R57, C99 and others, and it emails you instant notification of those located. And, it supports multi-site. You can make real-time traffic checks on your website and see if security threats are present.
This plugin is free. Premium versions offer additional features.
Key Features:
● Blocks brute-force attacks.
● Provides a firewall to block scanners, botnets, and fake site traffic.
● Scans hosting servers for backdoors
● Scans comments and posts for malicious code.
2. BulletProof Security
BulletProof provides database security, firewall security, login security and other particularized security. The user-friendly interface facilitates setup in a quick and easy four-click process. The plugin restricts logins to limit failed login attempts. It also blocks fake traffic, code scanners, suspicious IPs and security scanners. It maintains checks on WordPress core files codes, plugins and themes. And, it notifies you in the event of a known infection.
This plugin adds caching to optimize website performance. The built-in file manager allows htaccess files. It protects against RFI, XSS, CSRF, CRLF, Base64, SQL Injection, Code Injection, and numerous others. The plugin is self-updating, based on new vulnerabilities and exploits. BulletProof also features a firewall that blocks malicious script from executing, preventing it from reaching your WordPress core files.
Key Features:
● Firewall stops malicious script from executing.
● Enables full or partial backups of database.
● Thwarts brute-force attacks.
3. Sucuri Security
The Sucuri plugin features file integrity monitoring, security activity auditing, blacklist monitoring and malware scanning. Sucuri incorporates a variety of blacklist engines to check your website, including Sucuri Labs, McAffee Site Advisor, Norton, Google Safe Browsing. And, it notifies you by email of any issues it identifies.
The plugin defends against Zero Day Disclosure Patches, brute-force attacks and Ddos attack. It logs all activities and stores the log securely in Sucuri's cloud. See Sucuri premium service. Sucuri is a successful company that provides better service and advice. The plugin features user-friendly monitoring tools and a comprehensive scanning module.
Sucuri is a powerful plugin, however the standard version of the plugin does not include a firewall. Adding a firewall is an added service with a starting price of around $10 monthly.
Key Features:
● Provides continuous malware scanning.
● Immediately blocks DDoS attacks and site hacking.
● Security activity monitoring and logging, with cloud storage.
4. iThemes Security (originally Better WP Security)
The iThemes Security plugin features more than 30 methods of securing a WordPress website, all installed with a single click. iThemes identifies security gaps in your system. It tracks activity on your site by your registered users, adds two-factor authentication, and scans for malware.
iThemes stops brute-force attacks, and it bans IP addresses from which brute-force attempts are made. It also requires site visitors to use only secure passwords. The plugin also has integrated Google reCAPTCHA to block spam comments. The plugin provides obfuscation of the login URL. It also forces SSL in the admin area of support for your site's server.
GeoIP banning is currently unavailable in the iThemes plugin. However, the company reportedly plans to add this feature in the near future. This plugin is a sound choice for site owners who are new to WordPress, or who are unfamiliar with general needs and solutions for website security.
Key Features:
● Monitors files on your site to detect unauthorized changes.
● Identifies security gaps in your website.
● Limits login attempts, to help thwart brute-force attacks.
5. Security, Antivirus, Firewall — S.A.F.
The S.A.F. plugin scans all of the plugins and themes you have installed on your website, to ensure that none contain malicious hidden code. This is an especially useful security measure, considering that so many threats to websites come through plugins and themes. The S.A.F. also provides an array of detailed reports on what it finds and does not find on your system.
Key Features:
● Scans for malware.
● Monitors for viral infections.
● Provides live system monitoring.
● Provides periodic security reports.
6. Acunetix WP SecurityScan
This security plugin features security scanning to identify vulnerabilities in internet applications. It suggests security improvement measures, and provides file permission security. It offers version hiding and removal of WP generator tag from source. It also provides database security and admin protection.
The WP SecurityScan from Acunetix scans your site for web application vulnerabilities, and notifies you of known security weaknesses. The security plugin also removes various source code information from the web page, to inhibit pre-attack information gathering, including plugin and theme update information, as well as the Windows live-write meta tag, WordPress version, error information from the login page, versions from scripts and stylesheets, and database and PHP server scripting error reporting.
This security plugin also provides backup of your website's database. It also features real-time traffic monitoring.
Key Features:
● Scans for security vulnerabilities and provides notifications.
● Provides live traffic monitoring.
● Backs up your site's database.
7. WP Hide & Security Enhancer
Some hackers seek out vulnerable outdated versions of WordPress, making it essential to maintain an updated version. WP Hide & Security Enhancer lets you run your WordPress website without anyone being able to identify it as a WordPress site. The plugin removes or obfuscates all WordPress-related identifiers in your HTML files, and does not impact the normal functionality of your website in that process.
This unique approach to security can stop hackers by deterring them from taking an interest in it based on the platform type. For website owners who are running older versions of WordPress, using a plugin designed to disguise that fact can be an especially important security measure.
Key Features:
● Blocks unauthorized access to your WordPress' default core files.
● Removes your WordPress version number.
● Obfuscates WordPress identifiers in HTML files, without impacting functionality.
8. 6Scan Security
6Scan defends against hacking. The self-updating plugin provides scanning against CSRF, SQL injection, directory traversal, cross-site Scripting, DOS attack and various other security vulnerabilities. The plugin also performs automatic correction of malware-related problems in your WordPress site. This security plugin features server-side automatic correction of code to correct various vulnerabilities. The plugin also emails you notifications of any serious security issues it discovers in your website.
Key Features:
● Protects against hacking.
● Automatically corrects vulnerabilities.
● Automatically corrects issues related to malware.
9. All In One WP Security & Firewall
The All In One security plugin checks for vulnerabilities and displays a basic meter on your dashboard that shows a score of your WordPress website's current security. This easy-to-use plugin defends against brute-force login attempts, and it emails you notifications of lockouts due to failed logins. It requires users to create strong passwords. The security plugin also monitors your site users' account activity, tracks username, login date and time and IP address.
It rejects malicious bots and bad query strings and other threats to site security. It also prevents CSRF, XSS, and SQL injection. The plugin provides file scanning and notifications of changes to your system. It can detect malicious code in your site, and blocks spam comments. This plugin works well with most others. This is a strong choice of security plugin for site owners who are unfamiliar with more advanced website security.
The plugin disables admin area editing to protect PHP code. The All in One provides a web application firewall in your site. And, the plugin enables 5G Blacklist to protect against a variety of attacks on site security. It also provides for scheduling automatic backups.
Key Features:
● Provides firewall protection against Cross-Site Scripting (XSS).
● Protects against brute-force attacks with the Login Lockdown feature.
● Monitors your site activity and tracks user identities and IPs.
10. Security Ninja
Ninja's protection features are more streamlined than others included in this list of security plugins offer for your WordPress site. The central feature of this plugin is the large number of tests it allow you to conduct. With just a single click you can run over 50 security tests. The plugin also affords you virtually complete control over which particular security features to implement.
The free version of Security Ninja does not provide malware scanning, but this feature is available with the premium version. WordPress core file scanning and event logging are also included in the premium plugin, as well as options to schedule scanning.
Key Features:
● Runs over 50 security tests.
● Defends against brute-force attacks.
● Monitors for security vulnerabilities.
● Conceals your WordPress version number to dissuade hackers.
Additional Website Security Measures
In addition to using WordPress security plugins, there are other security measures you should take to maximally protect your website.
● WordPress Versions — Update WordPress as soon as new WordPress updates are available.
● Plugins and Themes —Download these only from trusted sources, and update as appropriate.
● Password — Use strong passwords. Avoid common usernames, like 'admin'. Use brute-forcing tools.
● Backup — Routinely back up your WordPress site. Try UpdraftPlus for backups and easy site restoral after a breach.
● Encryption — Encrypt customer data. Let's Encrypt offer SSL certificates free of charge.
● Hosting Service — Make sure your host provides malware removal, free domain privacy, free SSL certificates, security protocols, and firewall.
● Website Defacement Monitoring — A remote service that looks for any unauthorized content changes.
● WPScanner — Use this scanning tool to find and patch vulnerabilities on your WordPress site.
Perspective
Unfortunately, a website is never entirely safe. Threats online continuously evolve to find creative new ways to breach site security. However, you can do much to strengthen the weak links in your chain of website security measures. Using a reliable hosting service, maintaining cloud-based backup, and combining security plugins, to guard against common threats can go far to protect your site from lasting damage and secure the data it contains.