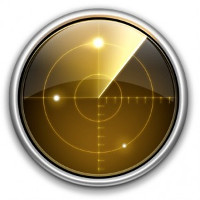 When you start searching for a reliable monitoring solution, be it to see if you have chosen a good hosting provider or in an attempt to optimize your site, there are some things you need to consider to help you make the most of the monitoring service. Here are a few guidelines will make this selection process easy.
Identify Your Goals
Choosing a monitoring service is much easier when you know your goals. Most services on the monitoring market offer different monitoring levels, so to select the best one for you, first identify your objective. For example, if you need to be constantly in the loop about the status of your server, a simple server monitoring level at a low interval (say every 10 minutes) will do the trick. However, if you are interested in seeing how your whole website performs, you'd better look into a more sophisticated option, which will verify that all of your website's components are downloaded properly from an end-user perspective.
Know Your Server or Site
Now that you know what you want to achieve with the monitoring, it is time to take a good hard look at your own site or server. Knowing the characteristics of your site will help you choose the best monitoring level, frequency and number of monitoring locations so that the monitoring service would not affect your site's performance. Let me give you an example: if you are using shared hosting for your site, it will not be a very good idea to monitor it every minute, especially with a monitoring option that downloads its whole content. Why? The excessive number of requests can block and even cause your site to crash, resulting in an unnecessary load of alerts, lost customers, revenues, you name it. Also, if you are on a limited traffic plan, the costs resulting from such intensive monitoring may turn out to be, well, costly. In such cases it is much more sensible (and cost-effective) to just monitor the availability of your server or use a simpler monitoring level at a reasonable frequency, of course.
Locate Your Audience
Whether you run an IT business, an online store or just a blog to keep in touch with friends and family, if your target audience can't open your site… it's bad news. So, when you get to the point of selecting a suitable monitoring location, make sure to choose one in, or at least near the areas where the majority of your customers are located. To put it simply, don't monitor your site from China if your clients are US-based and vice versa. Also, make sure you are monitoring your site from locations with different backbone providers, as it will help you pinpoint problems between them. A good choice of locations will keep you notified if any connectivity issues appear, be they routing problems, network glitches, etc. Last, but not least, keep in mind that there is a tremendous difference between simultaneous monitoring from 2 or more locations and round-robin type of monitoring. To say the least, with the simultaneous monitoring you can rest assured that your site is accessible from all of your selected locations at the same time, all the time. So choose wisely.
Set Your Alerts
While one of the key benefits of having a monitoring solution is being up to speed with the status of your server or website 24/7, it is also good to remember that you are still human. And humans don't likerude awakenings in the middle of the night unless it is absolutely urgent. So, for your own sake, once you have defined your monitoring goals, you need to clarify which types of alerts will be key for you and which – not so much. With this in mind you should look for a service that offers an option to create a notification schedule that suits your needs (and natural rhythm). In this way you will reduce the amount of alerts to the necessary minimum and even save a few pennies from SMS and voice call notifications as they are, more often than not, paid.
Of course, the golden rule here is to delegate whenever possible - either to your colleagues (by setting different availability periods) or to the teams of the monitoring companies which offer services like Takeover and can perform first level support for your servers and sites.