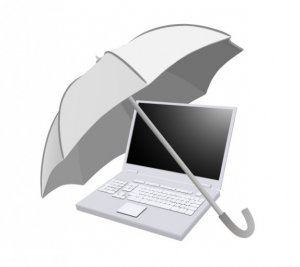 Many businesses have essential data stored on their networks and servers that are integral to the productivity of the company. In the event of a crash or other type of unexpected loss of data, businesses can face lowered communication capabilities, a damaged reputation, and high repair costs to fix their systems. If your organization is trying to properly back up your data, it is imperative that you locate the appropriate business data backup essentials to help you with this task.
Organizing and Categorizing Data
Before you can effectively back up your company's data, you should ensure that you understand how it is segmented so that you can determine what type of information is most important. Many companies provide the capability to back up data based on category. For example, you might break down some of your stored information using categories like:
Accounts Payable/Accounts Receivable
Bank statements
Customer information
Employee data
When your information is organized properly, it will be less of a struggle to find the right backup solution and then recover these backups after an emergency.
Hire Professional Assistance
Backing up data is a job that is constantly changing. To be truly on top of the latest developments and make sure your data is safeguarded against the newest threats, it is a good idea to hire a specialist to help you backup your data efficiently. These professionals make it a full-time job to ensure that your information is protected against viruses or natural disasters that could devastate your business if you do not have data stored the right way. Backup consultants will be able to offer you personalized insight about how your company needs to store its data so that you can capitalize on the latest technology without having to devote a copious amount of time researching, installing, and maintaining data backup tools.
Incorporate a Blended Recovery Plan
While many organizations and data recovery experts today are touting the importance of the cloud, you should invest in both types of data recovery services if you want to maximize your capabilities and ensure that you have all of your bases covered. In Small Business Computing, Bennett Klein suggests that business owners use replication to store data backups off-site, to diversify their backup strategies. When considering how much of each type of backup system to use, you need to take into account factors like:
How much storage space you will need: take an inventory of your current hard drives and other metrics relating to space usage to estimate this amount
Granular file recovery options: it may be helpful to find recovery tools that allow you to recover smaller files within larger databases, such as emails within various inboxes
Price: the different systems for data storage offer a variety of price points. It is okay to limit the amount of money you have to spend on your data backup, but remember to keep in mind how much it would cost if you were to lose all of your existing data. Most companies do not fully consider the consequences of a serious storm or disaster that causes significant damage to their office.
Monitor Your Hardware Cautiously
In certain cases, you can prevent a hardware issue from costing you time and money through data loss before these issues even occur. Vigilant monitoring of your systems can alert you to a problem before it escalates into a disaster. With effective monitoring tools, such as the ones offered by WebSitePulse, your business will receive many benefits, including:
24/7 monitoring from a Global Network that is updated by the minute
Support for a diverse array of network protocols including, HTTPS, DNS, FTP, POP3, MySQL, and even custom servers.
Scheduling features for network and server maintenance.
Reports emailed to you on a daily, weekly, and monthly basis that include information about your server uptime and performance, with an option for public access to be provided for users and customers.
Being proactive in your efforts to secure your data will go a long way in helping you ensure that your company is protected from a malicious attack or natural disaster that wipes out your data. A bit of foresight and planning might save you a great deal of hassle in the future when you scramble to recover your data after an emergency. Take the time to learn about how you can backup your data and consult with experts to come up with a plan that will help you feel protected from even the most severe data loss situations.