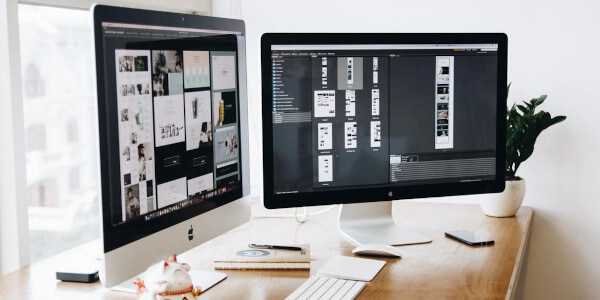 Infographics are a great way to improve the visual representation of your website. They are usually used with a variety of tools, such as graphic icons and other elements. These cool Infographics can make your page pop as well as draw people to your site. Additionally, adding Infographic elements really help with visual brand aesthetics, just like your WordPress theme.
You may have noticed that infographics are one of the most popular content types used on most social sites.
To help you choose the most beginner-friendly way to create infographics, we have created this classic list post. Some of the items in this list are WordPress plugins, while others have online access. Let's jump right into it.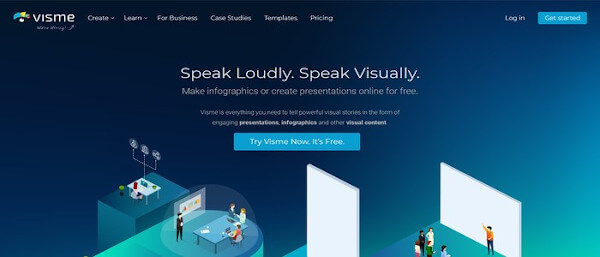 Visme is a great online tool for creating compelling Infographic visuals. With Visme, you don't need to worry about designing Infographics from scratch by providing you with a solid batch of assets to get you started. Visme, which is free, comes with over 100 fonts to choose from, millions of free images, and thousands of beautiful icons.
Visme is more than an Infographic generator. You can also add media such as video, audio, recordings, and more (with control mechanisms included) for powerful presentations. There is also the option to animate options, such as by adding links, transitions, pop-ups, and more.
As well, since Visme is an online platform, it has much more versatility than some of the other options. For example, Visme's cloud platform allows you to access your Infographics from anywhere on any connected device. This allows you to share and publish your work easily. Create private content and download it for offline access, whatever works for you.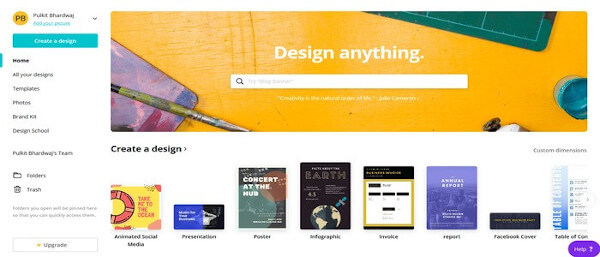 If you haven't heard of Canva, then you are in for a treat. Canva is much more than an Infographic maker. In fact, it is a robust graphic design platform that can take of your newly started online boutique, or other online business to the next level. In addition to creating Infographics, Canva can create things like WordPress theme templates, branding elements, design for things like business cards or flyers, presentations, and more. Canva also comes with thousands of photos that can be adapted to your different template styles or used within Infographics.
When it comes to creating Infographics, Canva allows users to create the best (and free) custom Infographics in a matter of minutes. Choose from the provided templates and even include illustrations - Canva has thousands of them! While you can choose a template that works for you, you can still customize the font, template color, background, and more.
You can use Canva to create Infographics to promote your blog using visually appealing content. These Infographics are also able to be embedded in your web content and social media or downloaded to be uploaded onto WordPress. This gives you and your company more control over your online representation.
One of the best parts of Canva is that it is free. You can also purchase premium elements throughout if you feel that it would be better suited for your needs. These costs are usually fairly inexpensive and are around $1 for one-time use.
With Venngage, you know that you will be working with thousands of other professionals to make beautiful and inspiring Infographics. Venngage is all about Infographics so that you won't get bogged down with any other features like some of the other Infographic makers available.
Venngage works mainly through templates where you can drag and drop elements depending on what your presentation needs are your company brand, and more. The design capabilities within these templates are robust. You can edit most of the elements within the design, such as the font, layout settings, and colors.
Venngage is entirely free, but you can also upgrade to use premium features. Upgrade to Premium for only $19 a month if paid monthly or the business plan for only $49 a month, or save up to 12% or 20% if paid quarterly or annually.
With the Business plan, you have access to templates for business, premium templates, and customized ones. You can create unlimited Infographics and upload up to 500 images. There is also a team sharing and team collaboration option for synchronized content. In addition to some neat features, you can export your Infographics to PNG, PDF, Hi-Res PNG, or Interactive PDF to upload into your WordPress site.

Piktochart is a free, online platform that puts all your design tools in one spot. Piktochart is a handy and easy-to-use program so you can advance your business visually without the hassle of a design team. It is one of the best Infographic makers for WordPress users. Here's why.
Piktochart is versatile and can also create visuals for presentations and prints like flyers and reports. It utilizes templates as well, so you can quickly begin to test out templates.
Moreover, customizing templates is easy with a drag-and-drop dashboard; add interactive charts, animated icons, images, and videos, and edit the font, color, and template style. Choose from thousands of colors, and even optimize your Infographic for SEO.
Once you have the Infographic you are proud of, Piktochart can connect to your social media for simple sharing. If you want to print it, easily download and print your Infographic. Your account here is also protected, so you can share your work with clients or colleagues and know that your creative assets are safe.
Piktochart is available for free if you'd like to test it out, but for versatility, the PRO and PRO Team plans are recommended. There are also special pricing offers for NGOs, and if you are an educator or a student.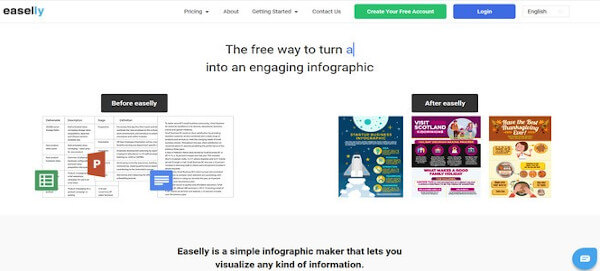 Last but not least, we also recommend easel.ly as one of the best Infographic makers for Wordpress users. Easel.ly is an online creative production site where you can create fully custom Infographics perfect for any PowerPoint, report, social media, or your WordPress site. Easel.ly also has template options available.
Users love easel.ly because you can make Infographics from scratch, which is a feature not common with Infographic makers. Your Infographics can be animated as well, so presentations will keep viewers engaged and listening!
You can try easel.ly out for free, or sign up for one of the paid options. Receive a discount as a student or sign up for options based on your needs. Whether you are a business, NGO, or enterprise, easel.ly, you can easily have a customized pricing plan for your needs.

The great thing about using Adobe Spark as a free infographic maker is its ease of use. Without any coding or design skills, you can create bespoke visuals that deliver information in the most engaging way possible. You don't have to use your marketing budget, and you remain in charge of the design process while sitting at your own desk.
There are lots of ready-made infographics templates ready to select within the Adobe Spark platform. Whether you're selling a product or educating your audience, you can't fail to find a design that should get the message across. Each template comes fully loaded with imagery, illustrations, backgrounds, text, and many more essential features. Think of the infographic templates from Adobe Spark is the beginning of the creative process. Take a moment to browse the listed previews. Once you've found something appropriate, click on it. You can then take a much closer look at within the main design interface. Either add your text and make the necessary cosmetic changes or come back to this page to choose a different template.
Conclusion
The Infographic Makers we reviewed here are all easy to use and will be able to take your design to the next level. Engagement is an important factor in the customer lifecycle, and you can use it to create stunning visual content.
Feel free to test them out with the free trial option and see which one works for you. Most of them offer free team collaboration with a wide range of templates, customizable features, and images to choose from.