Apparently, the problems in Egypt have escalated to the point of online censorship now. Various sources report that Twitter and Facebook have been blocked in order to prevent videos, photos and other information about the protest from becoming public.
Twitter officially confirmed the block yesterday. Today Facebook is also consistently reported to be blocked.
However, the protesters have found a way to retaliate. The online collective Anonymous, responsible for the previous attacks against PayPal, MasterCard and Visa, are recruiting volunteers for a so called "Operation: Egypt". Volunteers are to install and run the Low Orbit Cannon (LOIC) software and bombard the targeted websites with large volumes of traffic.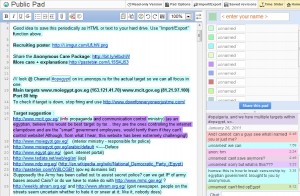 Anonymous had used Twitter feeds to co-ordinate their previous attacks, but with Twitter blocked now, IRC has become their main channel of communication. It is rumoured that they are currently planning a hit on www.mcit.gov.eg. The IRC channel also encourages users to use a web-based version of the LOIC tool in an attempt to recruit more volunteers.
We will keep an eye on the situation and will let you know when we have more information on the issue. We are also counting on your feedback!