Page 35
Posted on June 27th, 2012 by Victoria Pal in
Tech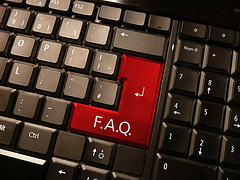 Performance and availability monitoring plays a crucial role for the health and overall wellbeing of the modern business infrastructure. However, there still exist some common misconceptions associated with remote website and server monitoring practices. We hope that by revealing the real facts, we will help you make an educated decision so that you can use the optimal arsenal of remote monitoring tools to your advantage.
You need to monitor all your resources
Monitoring every single piece of network hardware is not, by all means, mandatory. Monitoring more than what you really need is neither time- nor cost-efficient. Business-critical systems usually represent only a fraction of your infrastructure. Involving people with intimate knowledge of your IT ecosystem in the decision making process will save you money and time. One of the great features of agentless monitoring solutions is scalability. If you are not quite sure about the resources you need to monitor, start with the basic service and a limited set of servers, or websites. You can always expand and spend on remote monitoring when you need it.
Read more...