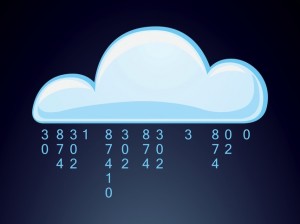 In today's fast-paced world, consumers have come to expect nearly instantaneous results when loading websites - whether from their desktop computers, or their mobile devices. Because of this, it's imperative that businesses who used the web are able to keep up with customer demands. But how can you be certain that your internal server, website, and mobile applications are all functioning quickly and correctly? Your in-house IT department may be able to keep an eye on non-specialized issues during their scheduled shifts, but what about during off-hours? This is where cloud monitoring comes into play. In this post, we will explore the capabilities of cloud monitoring, and how it could significantly improve your business - and your bottom line.
What is "Cloud Monitoring"?
So what is "The Cloud"? A recent study completed by Wakefield Research revealed that while 54% of Americans claim that they've never used the cloud, making it seem very intimidating and futuristic. In reality, 95% of those same individuals use the cloud daily for online banking, shopping , email, and more.
With so much confusion, it's really no wonder that some businesses feel anxious about contracting their server and web monitoring services to a third-party via the cloud. But there's nothing to be afraid of. In its purest form, "The Cloud" simply refers to the storage and access of data programs through web-hosted applications (the Internet) instead of on a computer's physical hard drive. Cloud monitoring, then, refers to the supervision of both physical and virtual servers, the resources they share, and the applications which run on them from a remote locations via the internet. Cloud monitoring makes it easier to discover hidden patterns and identify problems within your internal infrastructure and/or website that might otherwise be too difficult for an in-house IT person to pick up on. A cloud monitoring service ensures that your site delivers proper page content, keeps up with expected download speeds, and will quickly detect unauthorized changes, website defacing, and patterns that may indicate that customer information could be compromised. Ideally, your cloud monitoring solution should be continuously analyzing, testing, and checking your business's email server, network, and website from multiple remote locations. This promotes faster error detection and verification, so that a specific error type can be identified, traced, and corrected.
Who Needs Cloud Monitoring?
Any business that uses the internet for communications, or has a website has a need for cloud monitoring services. Regardless of how often it occurs, when your network is down, you immediately begin to lose money on downtime and dissatisfied customers. Problems with your e-mail server alone can bring your business to a screeching halt, as you are unable to receive customer inquiries, and cannot send important documents.
The effect on your website can be even more detrimental to business. If your pages fail to load, or load too slowly, your customers will quickly become frustrated and go to a competitor. Although shocking, Microsoft's Harry Shum has stated that consumers will visit a business website less frequently if it is slower than a competitor's page by a mere 250 milliseconds!
Other research has shown that for every second a customer must wait for a page to load, they become 16% less satisfied, and 72% of customers won't return to a page where they had a poor experience. The only way that you can avoid problems like these is through a professional cloud monitoring service. With instant alerts being sent to your partner in the event of e-mail, server, or web failures, as well as frequent testing for speed and functionality, you can effectively keep consumers happy.
What are the Benefits?
Imagine a more functional office in which more functional servers reduce downtime by as much as 80%. With the right could monitoring partner, your email system will be tested at regular intervals for sending and receiving, so that errors can be caught early, and corrected quickly. Additionally, your website and mobile applications will be tested and monitored for speed and functionality to prevent customer frustrations or lost business. Any problems that arise can be trace routed, and forced monitoring will help to instantaneously identify the source of malfunctions, so repairs can be completed faster.
Cloud monitoring also plays a role in boosting online sales. A great partner will be able to monitor and accurately measure website performance, and e-commerce transaction speed and functionality from the perspective of your customers. By testing the impact of your page from the view of both first time and repeat users, you'll gain more precise insights with regards to how your end-users are experiencing your site. And because every second counts during an online sales transaction, this can make the difference between a loyal and lost customer.