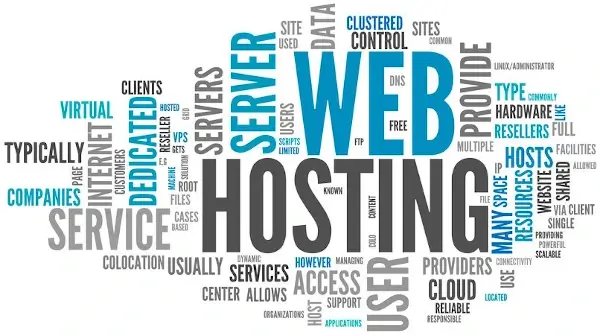 Selecting a web hosting service is essential for making your site go live. But if you are starting up or have a limited budget, it is usually challenging to buy a hosting service costing as much as $100 per year. Most of the paid plans don't offer a free trial.
If you just want to try a blogging idea, practice designing a website, or have limited to no earnings, you can get started with free web hosting.
In this post, we will discuss some of the most common advantages and disadvantages of free web hosting.
What is web hosting?
The hosting provider allocates space on the webserver for websites to store their files and make their site accessible on the internet. You can not run a website without a hosting service.
In addition to hosting, you will need a domain name that will be the name of your site. Some of the free web hosting service providers offer a sub-domain along with high uptime. But you will have to check for the specific features each provider offers based on your site needs.
Pros of using a free web hosting
No extra costs
One of the most apparent benefits of using free web hosting is cost-effectiveness. You don't need to spend any additional money or pay and hidden fee in the future.
If your hosting service is free and not "x-days trial" free, you will not need to pay any money for maintaining your hosting. For example, if you are using Shopify hosting, you will only get 14 days free trial. After that, you would have to buy their subscription, costing as much as $30 per month. But if your hosting is free like one offered by Wix, you don't have to pay any charges.
Great for beginner sites
Another big reason for using free web hosting is the ease of usage for beginner sites. If you are launching a portfolio site or a personal blog, you can use free hosting. What makes it amazing is that you can integrate free hosting with the most popular CMS. Even better - when the CMS itself offers free hosting.
Free hosting is suitable for sites that don't have any way to monetize their site. It's also ideal for websites with small earning potential wanting to reduce the running cost.
Learn entire site setup
You can also use free hosting just to surf around, i.e., learn about web design, set up a website, and more. If you are not good at the technical aspects of making a website, then this is the best way to go ahead. You can practice and learn all you want without having to pay for it.
No contract
Unlike paid hosting, you are not abiding by any contract by paying a full-year subscription. You can change your web hosting whenever you want.
Cons of using a free web hosting
May place ads
Some free web hosting providers place their ad banners on the site to make up for the lost cost. Though these hosting providers use this method for making up for the high uptime speed they are offering for free, it could be a bummer for some users.
The ad will appear in its own location on your web page and will not block your content or impact your site's readability. Yet, it can look less professional to your site visitors.
Limited disk space and bandwidth
Some free website hosting platforms offer very limited disk space. This means you can only put up selected media or non-media content. Also, the bandwidth is limited to affect your website load time and overall performance. Usually, the higher the bandwidth, the faster the data transfer rate and load time will be. If your hosting provider doesn't offer enough bandwidth, your site will take more time to load, damaging the performance.
Limited customer support
Unlike premium hosting, you won't get immediate customer support for things like running a site or fixing an error. You can, however, reach out to your hosting service team via email.
No access to cPanel
Free web hosting also doesn't give you access to the cPanel, from where you can manage the .htaccess file and other tools.
What to do after launching your website?
Once you have created a website, all that's left to do is launch it. Make sure that your website logo, design, and other elements are properly done. After that, you can start creating great content for your site.
If you are not sure about your free web hosting provider, you can subscribe to a website monitoring service. Doing that will not only help you keep an eye on your site but let you focus more on content creation and marketing.