Choosing a domain name is a task that requires your full attention and should be thought about long before you undertake your website launch checklist.
An inappropriate or poorly thought-through domain name is something you'll be stuck with for the foreseeable future. Domain names are tricky to change and can lead to serious SEO complications for your brand.
By researching, you'll be better informed to choose a domain that works for you by maximizing website traffic and driving business revenue.
This guide will explain why your domain name matters and share several essential tips to help you choose the best domain name for your business.
What's in a Domain Name?
Your domain name matters as much as your company's name or logo design. As your business's identifier, your domain navigates potential customers to your website.
Let's look at an example. Say your business plans to deliver affiliate marketing course services. A disastrous domain name would be iwanttospamyou.com. Visitors wouldn't click on it, and you'd get no website traffic.
As well as thinking carefully about the best domain name for your business, let's explore other tips to get you started on the right track to domain name success.
1. Top-Level Domain Tactics
A Top-Level Domain (TLD) is the bit that comes after the website's name (.com, .org, .net, and so on). For familiarity purposes, use .com if you can. This is because it's one of the most recognizable TLDs and has been around the longest, thus making it more likely for customers to trust your business's domain name.
Different TLDs relate to various business types. For instance, the following TLDs are used for these business models:
.com - commercial or profitable websites
.net - network-related websites
.org - non-profit companies
.edu - education websites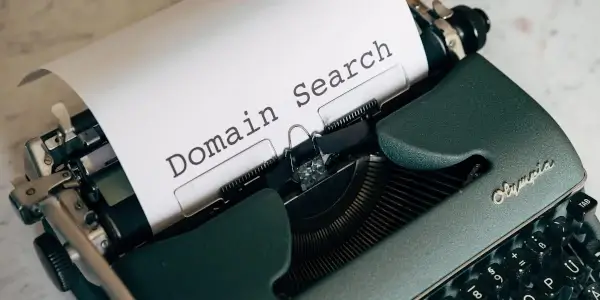 If the domain you want isn't available with .com, explore other options that work for your business purposes and target audience. Consider buying domain names with common misspellings to protect your brand and stop competitors from using them.
Pro Tip: Check out other geographical TLDs if they work for your business, such as .california. Geographical TLDs are ideal if your company delivers services in certain areas and have the potential to rank well with search engines.
2. Embrace Your Inner Customer
You don't need us to tell you that successful companies put their customers first. The same is true for domain names. Customer appreciation tactics are essential to ensure that your chosen business domain name appeals to your customers and is relevant to your products or services.
Domain names that don't make sense or appear spammy will disappoint your customers quickly. The best domain name for your business is the one that is appropriate to your business and helps your website visitors understand instantly what your business offers them.
Pro Tip: Try a domain name generator to come up with some unique ideas you might not have thought of.
3. Make It Memorable
For domain names, the shorter, the better. It must be easy to pronounce and remember. The ideal length for your domain name is between 6 and 12 characters. If your customers can remember your domain name easily and recommend your business to others, you're on to a winner.
Check out Thesaurus sites to discover synonyms for words and refine definitions. You want a domain name that's predictable, short, snappy, and simple to type.
On the other hand, hyphens and double letters are best avoided in domain names. This is because they're often forgotten or misspelled, and your job is to make it as simple as possible for your customers to find you online. As well as choosing a memorable domain name, it must also be unique and adequately represent your business's brand.
Assume you want to open a virtual store; if you use domain names from the best eCommerce websites and tools for generating business name ideas, you can start an online store as soon as possible and sell products online faster.
In terms of incorporating unique imagery on your website, include royalty-free videos and images to showcase your company and make the customer experience memorable.
Key Takeaway: Make it easy for your customers to find you online.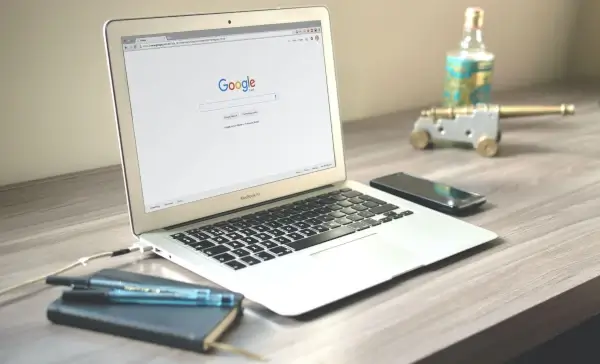 4. Keywords
Just as you keep an eye on your website content keywords with webpage monitoring, it's also crucial to monitor the best keywords for your domain name. Including keywords in your domain name helps customers better remember your website's name.
Combining a keyword-rich domain name, quality content, and an excellent customer website experience will make your website stand out from the competition.
It's not always easy to include the best keywords most relevant to your business in your domain name. Likely, your competitors have already taken them. In such a case is a good practice to choose a brandable domain name — usually your company's name.
Word of Caution: Don't go crazy with keyword inclusion; don't make your domain name very long. It should be easy to remember.
5. SEO
We all know that SEO helps rank websites, just like a slow website affects conversions. Use keyword research to maximize SEO opportunities with your domain name.
For example, if you discover your customers typically use the phrase "best chocolate cake," you could shoot for a domain name like BestChocolateCake.com (that one is probably already taken, though).
Don't overuse keywords, though. The exact-match domain names are something of the past, and they likely won't impact your SEO efforts. Choose a brandable domain name instead.
Key Takeaway: It's helpful for your domain to have SEO power, but if it's irrelevant to your business, skip the keywords.
6. Flexibility
Your domain name must have the capacity to be flexible. Your business will likely change and evolve over time, so don't choose a rigid domain name. Yes, you may have explored the best niches for affiliate marketing 2022, but that doesn't mean that your niche will remain the same forever.
Consider a domain name that is relevant to what your business does but that offers room for your company to expand into different niches over time.
Key Takeaway: Think carefully about your business's expansion plans to ensure that your domain name will scale up, too.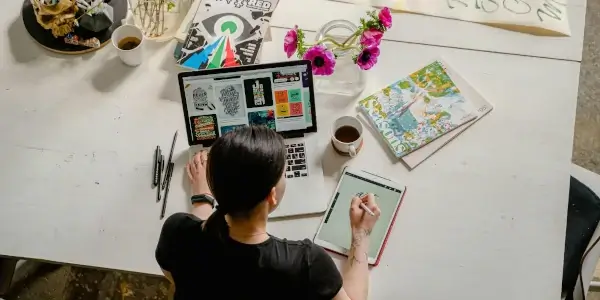 7. Research
Do your research once you've narrowed down your final list and check the availability of the domain names in addition to any existing trademark issues. This tip avoids any costly and time-consuming legal battles with other businesses. If you find out that another company has trademarked the domain name you've chosen, it's possible, but not straightforward, to go through the process of changing.
All you need to do is conduct simple Google research to establish if your intended domain name is already in use by another company.
Key Takeaway: If your audience can confuse your domain name with another business name, so can Google—ensure you choose a unique domain name.
Can You Obtain a Domain Name That's Already Taken?
Potentially, yes.
It's possible to contact the domain name owner that you want to see if there's an opportunity to buy it. This tactic comes with advantages and disadvantages. Firstly, an existing domain name with a good history will help with search rankings. However, a domain name with a shady history will harm your business more than good. If you want to go down this route, either approach the domain name's owner privately to negotiate a sale or look for names in domain marketplaces.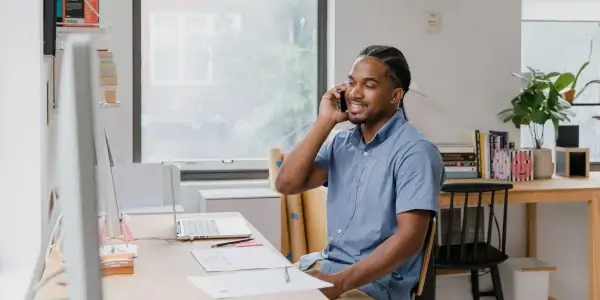 Register Your Own Domain Name
When you've finally landed on your perfect domain name, it's time to register it.
Make sure you handle this task yourself rather than outsource it to your website developer or third-party agency. Your domain name must be controlled entirely by your business and no one else. You can get into a sticky situation if you've allowed someone else to register your domain name and you part ways down the line.
It's good practice to set your domain name registration to auto-renew. Upon domain name registration, you'll be allowed to register the name for a period of time, usually 12 or 24 months. Try and register your domain name for as long a period as possible, and set up the auto-renewal so that another business can't buy your domain name in a lapse period.
As soon as you've hit upon your domain name, register it immediately to avoid anyone else taking it.
Domain Names in a Nutshell
To choose the best domain name:
If possible, pick from one or more keywords that are relevant to your business.
Use a domain name generator to help you come up with ideas.
Choose the best domain name that is short, memorable, and helps your customers find you online.
Register your domain name as soon as possible.
Taking the time to think carefully about your business's domain name will pay off.
There are many ways in which you can generate revenue, such as finding the best affiliate programs to make money. However, why complicate things? Start with your domain name.
Selecting the best domain name can help your brand generate more revenue, build a reputable brand, enhance search rankings, and make your prospects confident about reaching out to your business. It also gives your audience a clear insight into your business and what to expect from your company.
It's time to get creative!