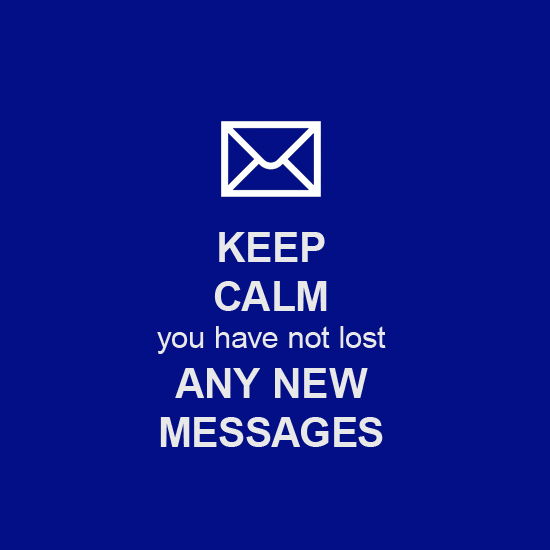 If you have a mission-critical operation or want to make sure your email systems are up and running 24/7 without any glitches, the email round-trip service is what you need. (If you do not have an account with us yet, sign up for a 30-day free trial to test all our services absolutely free for one month.)
The email round-trip monitoring is a two-step process:
Firstly, we send a test message to a specific email address.
Secondly, we retrieve that message from your IMAP/POP3 server or from a mailbox on our side if you decide to set up forwarding rules for the test emails.
All test emails have unique hash-strings in the subject line to avoid any duplication issues. We run these tests every 10 minutes from up to 40 different monitoring locations simultaneously, and we alert you when problems with your MX records, SMTP, or IMAP/POP3 servers appear.
We use several different ways to set up an email round-trip target so we can cover it all. If you want to be alerted immediately in case of a problem with your email systems, this service can fulfill all your requirements.
Here are the different ways in which you can configure an email round-trip target according to your needs.
Email Round Trip Configuration: Option 1
If you provide us with a test email account on your servers (email address, username, and password for the IMAP/POP3 server), we will send a test email to the address in question, log in to the specific mailbox and check if the message has arrived. You can specify the time (between 1 and 15 minutes) of the message's arrival. This value is instrumental if you have spam filters, for example, and it takes a few minutes for the messages to arrive in the mailbox.

If you want the test messages coming from a specific email address, you can enter that address in the Send message from the field in the target's advanced configuration section.
By default, we will get your SMTP server address from your MX records, which is recommended simply because you will be alerted if something goes wrong with the MX records as well. If you have many different mail servers and want to test just one of them, you can always use the Manually configure servers option.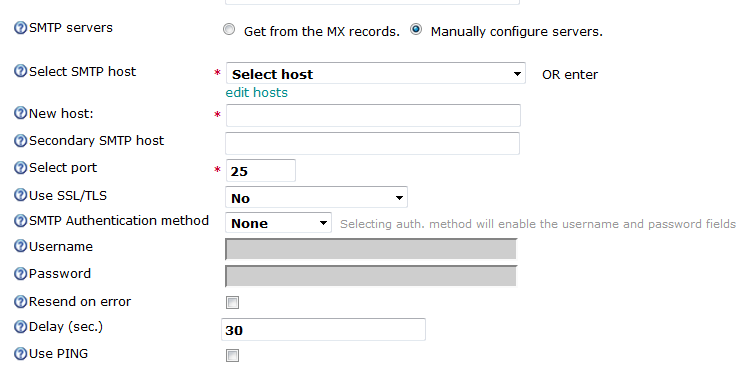 All common authentication methods are supported as well.
To finish setting up your email round-trip target, all you have to do is set up the POP3 / IMAP configuration.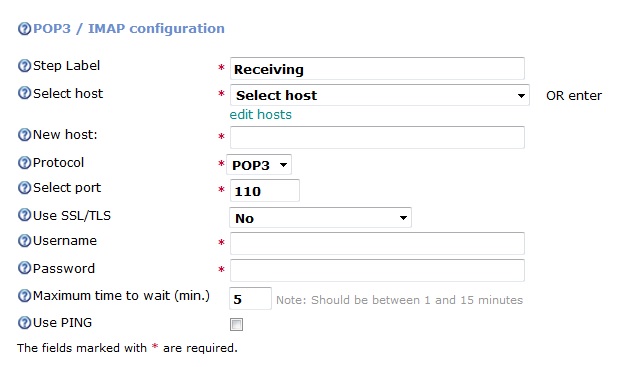 Email Round Trip Configuration: Option 2
The first option will work just fine if you want to be sure you can receive emails. Option 2, however, will help you ensure you can send out emails.
All you need to do is provide us with a test email address, i.e., testmail@yourdomain.com, and set up forwarding rules for all incoming messages to be forwarded to one of our test mailboxes, i.e., testmail@websitepulse.com. You will need to contact us, and we will provide you with an exact email address. The only thing you should keep in mind here is - don't change the test messages' subject lines when you forward them to us because we use the unique strings for the test purposes.
Email Round Trip Configuration: Option 3
There is a third option to monitor webmail interfaces, but you will have to use our custom script level of monitoring. Our developers can always create a custom script for you - free of charge - which will monitor almost 100% of all available webmail interfaces that are used right now. Don't hesitate to contact our 24/7 live customer support.