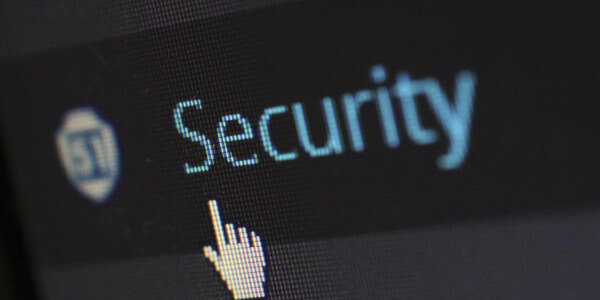 E-commerce has now revolutionized the way that people shop. But one of the biggest challenges a lot of e-commerce owners face today is website security.
Although selling online opens doors for many opportunities, keeping your site safe from phishing, hacking, and other cyber attacks can be a nightmare for many online business owners.
Also, the risk is even higher because the choice of security provisions is often beyond your reach.
This post will talk about the nine smart ways you can keep your customer data secure.
Only Collect Necessary Data
To make sure that hackers won't have access to your customers' data is not to have any data to steal in the first place.
So, don't just go on gathering your customers' data just because you can.
It will be a liability on your part in case you lose it. So, before you gather a piece of data, set shelf life so that you won't be keeping it forever.
When you don't define this early on, keeping unnecessary data can be toxic or even a burden for you in the long run.
Don't Store Customer Credit Card Information
This is quite akin to the previous point we've mentioned, but only with a slight twist.
While customer names and credit card numbers are vital for a quick customer check-out, you don't necessarily have to store them in your online server.
Keeping this sensitive information is very much like doubling your wager in cybersecurity.
When you lose this information, this can damage your reputation. You'll also be facing legal penalties because of the losses you caused for your customers.
Thus, as a general rule, don't store your customer's credit card information. If you need it, place it in online storage that's out of reach of malicious individuals and hackers.
You might also want to consider payment options like Paypal, Authorize.net, or Stripe. These services can help you handle credit-card-related transactions on your e-commerce website.
Secure Your Site with HTTPS
A Secure Sockets Layer or SSL Certificate will exchange encrypted data between the server and the webserver. It's one of the best kinds of online security that you can offer to your customers.
It also prevents hackers from intercepting information that's exchanged between the server and the web browser.
Apart from providing an added layer of security, SSL also amplifies your site's trustworthiness. Hence, it is imperative to install an SSL certificate if you have an e-commerce store.
Usually, your store's address bar will highlight the URL in green right next to the green padlock symbol.
Pro tip: It is a good idea to use SSL / TLS certificate monitoring service to know your certificate is always up to date.
Be in Compliance with PCI DSS
This is an absolute must-have for any website that transacts with money online. Almost every branded credit card company in the world has adopted CI's Data Security Standard.
Thus, this is a universally accepted yardstick when it comes to e-commerce security.
Ensure Security Patch is Updated
If some of your software and applications aren't updated regularly, this will be prone to hack. It's because it's easier for hackers to exploit the existing vulnerabilities if you're using the older version.
Hackers might have software that crawls your site or trace sites or systems that aren't secure.
To avoid this from happening, the best thing you can do is regularly update your site's security measures.
Implement Security Awareness Training
It might come off as a surprise, but your employees can be the weakest link in the cybersecurity chain. Thus, providing them with a bit of security training can already go a long way toward reducing those risks.
Employees should be vigilant and know how to spot any suspicious activity.
Sure, you may receive an email from your bank. But how would you know that someone's not phishing you for sensitive data?
Have Stringent Access Controls
Corporate data can also come from insiders. To avoid these kinds of insider attacks, review the access, especially regarding who can gain access to master data, detailed data, etc.
In the e-commerce world, this means setting up access controls for admins, vendors, and even your customers.
Develop a Cybersecurity Plan
You also need to develop a cybersecurity plan. That way, you can respond efficiently if ever a hacker tries to break through your security defenses.
By clearly outlining the things and steps that you need to take if ever an attack happens, you'll prevent chaos and confusion that can affect your business.
So, make sure that you regularly test your plans through cybersecurity drills. It would help if you tried to address any weaknesses that you may have.
Pro tip: You might also tap into various remote monitoring services. These kinds of services will keep constant watch over the security of your network components and servers. This includes your website, website applications, and email infrastructure.
Monitor Employee Activity
Every e-commerce website possesses valuable data (e.g., customer bases, financial statements, supplier information, source code, blueprints, etc.). It takes just one insider to expose this data to third parties or make it freely available online.
User or employee activity monitoring is the process of tracking all activities and behavior of users when they use a computer. An employee monitoring solution allows you to monitor the security of sensitive data.
Educate Your Consumers
You can ensure that you're protecting your customer's data by providing them with the right tools. It will also help if you educate them on how they can defend themselves.
Be open to your customers, and try to make your site transparent as much as possible. Educate them on phishing and other topics that can help them protect their security online.
Also, try to respond to questions and complaints as quickly as possible. That way, malicious individuals wouldn't have ample time to impersonate you and target desperate customers.
Let your customers know about the steps they need to take when protecting their information. It would also be best to inform them why these are important and valuable.
Not only you'll be able to gain their trust, but they will also respect you even more because of your dedication to their security.
Final Thoughts
In this post, we have discussed the ways how you can improve your site security.
These should be implemented in your site to give it a fresh start to securing your site and achieving complete e-commerce security.
You are also fulfilling your responsibility as a business owner. Plus, you are positioning yourself as a thought leader in your industry.