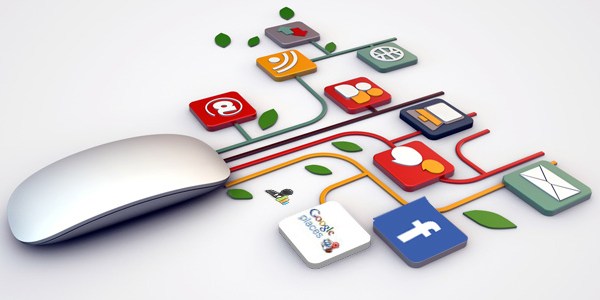 source: blomming.com
Are you all set to get your feet wet in a new business? Are you overwhelmed by all the work you'll be doing on your own? Well! Starting a business may sound exciting, but at the same time, it's a great challenge to establish it as a successful enterprise.
Post globalization, the entire business world has changed drastically, with businesses from around the globe competing, irrespective of their geographical boundaries. There are well-established players and low- or medium-sized startups, making the marketplace highly competitive. While big players are well on a budget and can spend millions on the establishment, business operations, product designing, and, more importantly, marketing, small businesses have limited resources using which they have to compete with business giants.
Thankfully, the latest technological innovations have provided small entrepreneurs/startups with some tools (most of them are free or affordable), enabling them to challenge big players.
Every business wants qualified leads and earns more revenue. Big companies can afford to make their own custom solutions, but small businesses or startups must take care of their cost. But technology has developed great online tools that can help startups increase productivity and sales. It can help them in getting the attention of investors and potential customers.
This post has compiled a list of tools to automate and simplify many processes. Let's discuss them in detail:
Yola — This tool lets you build a basic, professional website by picking a template and filling out a few simple forms. Once you have a rough outline, you can make changes to the design with an inbuilt editing tool. You can also integrate your site with third-party services such as Google Maps, PayPal, etc.
Logo Maker Tool — Every business needs a logo for its brand identity. Designhill is a one-stop for your entire graphic design needs. You can get them done by highly skilled professionals. It has a simple yet powerful logo maker tool that helps you design thousands of designs using Artificial Intelligence (AI) technology.
Due — It is a payment solution that helps small business owners accept secure online payments globally. It is known for its innovation in time-tracking and invoicing tools. In addition to this, it also provides automated reminders and multiple payment methods.
Shopify is one of the biggest e-commerce platforms with a user-friendly interface that allows businesses to sell their products online and in person. It has a database of experts who can help you create a great-looking store that can easily be integrated with other channels such as Amazon, eBay, Facebook, etc.
Website Monitoring Tool — Ensures your website is available from different locations and that your website delivers the proper page content to the users. If there is a problem, the tool alarms you to react fast and minimize the damage. WebSitePulse offers one of the most customizable monitoring services in terms of service and price on the market. Sign up for 30 days of a full-service free trial.
AI App Generator — Looking for an affordable way to build a mobile app for your startup? Appy Pie's AI App Generator simplifies this process. Answer a few questions about your business, and their AI crafts an app tailored to your needs. You can then customize using a user-friendly interface. A great solution for startups wanting a mobile presence without the hefty development cost.
EngageBay is an all-in-one platform for small businesses that offers marketing, sales, and customer support in one place, giving you a 360-degree view of your customers. With automation, analytics, and customer support tools, EngageBay helps you connect with your target audience, grow your business, and improve customer satisfaction.
Basecamp — Want to be more organized and put everybody on the same page? Then this is a perfect tool for your company. Basecamp provides you with a platform where you can manage all your projects and internal communications. It is a one-stop for the things that teams do together. The best thing about this tool is its ease of use. You can add projects and users in less than five minutes.
Google Analytics — Google Analytics needs no introduction. It is the most popular service provided by Google, where you can analyze your business data in one place. You can easily track how many visitors are currently live on the website and what they are doing on your site.
Google Ads — It is an online advertising service — provided by Google — where businesses can connect with their target audience globally and check the data on a real-time basis. Creating a planned ads campaign can help the company get new potential clients.
Powtoons — Want to create impressive marketing videos? Thanks to Powtoons for coming up with a great idea of creating an excellent animated video online in a few minutes. This tool includes tons of inbuilt styles, characters, and backgrounds.
Hootsuite — It is a tool that is best known in the industry. It provides a platform where you can manage all the social media profiles in one place. It makes your social presence active by automatically scheduling posts, managing content, and measuring conversions.
Google Maps Scraper enables you to extract business data from hundreds of Google Maps businesses and locations in seconds. You can get reviews, images, opening hours, locations, popular times & more. This data can then help you figure out the competition, and potential demand for your services, create a customer base and prospection files, generate leads, and more.
Salesforce — It's a CRM tool that helps companies keep their marketing, sales, and support teams on the same page by letting them share information such as leads, sales invoices, tasks, reports, etc. This tool requires very little training as each tab is separated into easy-to-understand categories.
Biteable - It's an online video maker that anyone can easily create studio-quality animated videos with a few clicks. The interface is fast and easy, and the Biteable library contains all the allure you'll need to design professional marketing videos.
MailChimp is an email marketing platform where you can automate your emails, save and share analytics, track subscribers, and manage campaign schedules. It comes with its "Forever Free" plan, allowing users to send 12,000 emails to 2000 subscribers for free in a month. With this tool, you can connect with the targeted audience by sending them the right message at the right time.
Zenefits — Not all small companies can afford a dedicated HR person. So the burden of hiring, storing documents, benefits, etc., falls to the founders. Zenefits is a digital HR platform that helps small businesses to manage their HR needs, such as payroll, benefits, compliance, etc., in one place. Integrating your HR functions with Zenefits allows you to focus on other things that matter the most.
Starting a business can be exciting but demanding too. Due to the cut-throat competition, you have to be flexible, speedy, and agile. All these tools can support you in starting your business best by keeping things organized and streamlined.
So what are you waiting for? Use these fantastic tools and grow your business.
Please let us know which tool helps you the most in the comments below.