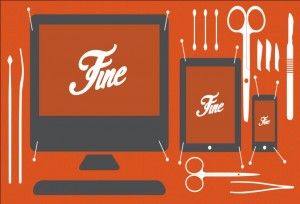 As more people use mobile devices, the need for your website to have a responsive design becomes a necessity. What's a mobile responsive design? You might ask. It's the theme including layout and content that adapts to the size of the screen. So, if you will try to visit Facebook on your iPhone's Safari or Google Chrome browser, you'll notice that the content shifts to fit the display of your device's screen.
Since smartphones and tablets have smaller screens than laptops and PCs, websites without responsive design may take a longer time to load considering it's made up of Flash images, longer content and full-HD background. If your website doesn't have a responsive design, then you are losing a lot of clients. In fact, 60 percent of mobile users will only wait three seconds for a page to load. The study also revealed that 43 percent of the respondents said they are unlikely to return to a slow loading site. So far, 77 percent of the mobile sites take more than five seconds to load, so make sure you know how to measure your website's response time.
Remember the most important factor of a successful website is its user experience. To ensure you're still providing the best experience to your site visitors, here are two of the best approaches you should apply to your responsive design:
Optimize the design
Give your readers a better user experience by creating fewer columns with bigger content on the screen. Although Smartphones today are typically equipped with screen zoom in and out feature, it will still be easier to visit a site where information is easier to read. It's best to move things around your site by giving the readers access to the most important data of your mobile site without frustratingly zooming in and locating tabs and information on the screen.
Adjust the content
Just like the layout, your content will be highly important for the success of your mobile site. Since the screens on mobile devices are smaller than PCs, might as well find a better means to present your details and images. You might need to do an overhaul of the content and keep things simple. So far, 46 percent of mobile users report having difficulty interacting with webpages. The study also revealed that 44 percent complained that navigation on non-responsive site was difficult. Therefore, make sure to invest in mobile responsive design to consistently gain customers even as the market goes mobile.
Listen to Google
"Google recommends webmasters to follow the industry's best practice of using responsive web design, namely serving the same HTML for all devices and using only CSS media queries to decide the rendering on each device," Google Developers' Overview of recommendation wrote.
It adds, "If responsive design is not the best option to serve your users, Google supports having your content being served using different HTML. The different HTML can be at the same URL or on different URLs, and Googlebot can handle both setups appropriately if you follow our recommendations."