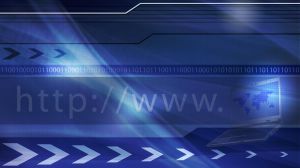 In-browser monitoring is one of the newest and most accurate monitoring tools out there today. The question for most people, of course, is what is this new technology and what makes it so extraordinary compared to the monitoring solutions of years past?
In-browser monitoring solutions are designed to keep an eye of web transactions and applications, and the way that they are designed is very unique. Companies can enjoy 24/7 remote monitoring support so that they always have an idea of how their system is functioning and where their performance is at. The secret to this unique solution is that it tracks things from an end-user perspective. That means it shows the company what the customer sees, allowing them to make changes and improvements or fix issues as necessary.
In-browser monitoring actually simulates the user experience and provides insight to help businesses and website owners see what users see. It is all about getting a look at the other side of the transaction to make sure that things are operating effectively. It would be a lot like a manager or other executive doing business with his own company in disguise. He would get the end-user experience exactly as his customers do, and would be able to assess the situation and make changes as needed. This monitoring is essentially the same, except that it takes place in a virtual environment to assist virtual companies in keeping up with their customer service and operational standards.
The Features That Set You Apart
If you use in-browser monitoring, you will find a myriad of different features that you can put to use. Depending on the application and service that you choose, there will be features and tools that will change the way that you run your business. This monitoring makes it easy to support multiple connections and provides instant access with no hardware investment or IT implementation strategy. This in itself is enough for some companies to find it worth the investment. Other features of in-browser monitoring include:
Simultaneous monitoring
Variable monitoring intervals
Instant alerts via phone, SMS, instant messenger, email and other applications
Real-time reporting
Transaction recorder
24/7 monitoring that is remotely accessible
Cookie support
Snapshots to record actual events
Emailed reports regarding uptime and performance
A system like this is going to create a business structure that is practically foolproof. Companies will no longer have to play the guessing game of what their customers want. They will have an inside look at how their website operates, how useful it is, what people think, how transactions are handled, and anything else that they could want to know. Find bugs, reduce downtime, minimize IT expenses, and get more out of your business monitoring with a service like this.
Worth the Investment?
Since this is a relatively new service, many business owners question whether it is actually worth investing in or if it is simply another "next big thing" that might or might not succeed in the world of the internet. Fortunately, enough research has been done and there are enough services that have been tested to prove that in-browser monitoring is always worth the investment for a business that wants to stay on top of its issues. This solution can improve customer interaction and give your audience a better experience at your website. It also reduces the risk of errors or issues that could damage your reputation, and increases the efficiency of your operations and applications.
When you can have a complete overview of your application performance and transactions, you can keep a much better eye on your system, proactively troubleshoot issues that could affect your business, and simplify the process of resolving issues and getting things back on track. Downtime will be reduced by up to 80%, and you will have instant access to all problems, including the details of the errors so that you can resolve things easily.
The Bottom Line
You could wait until this monitoring solution "takes off" and gets more interest. You could, but then you would end up paying a lot more and having to search that much further for a reputable, professional service to work with. By setting up your monitoring service now, you can take advantage of lower rates, free trials and services, and a chance to test out new features and elements before anyone else. In-browser monitoring is definitely in. Think of it as a cheat sheet for your application problems and issues, and think about how much it could improve your business.
Why not try in-browser monitoring now, free?