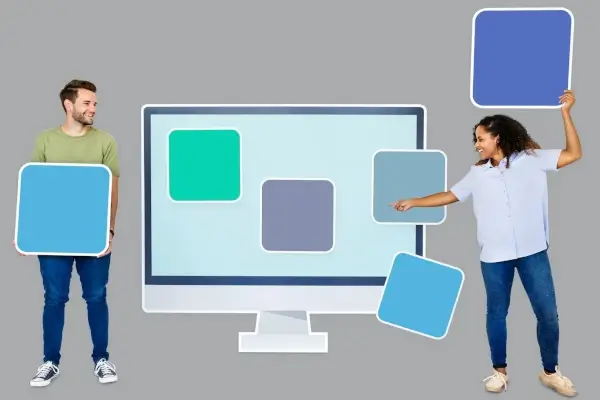 In today's world, you have almost no chance of succeeding without a solid online presence. Sounds reasonable, but where do you start? A good and user-friendly website would be a perfect first step. Yet, when you begin researching this question, it turns out there are many different content management systems (CMS). Which one is better in your case?
To simplify the choice for you, today, we'll compare two of the giants in the industry – Joomla and WordPress. After reading this blog, you'll have a much clearer picture of what option is the most suitable for your business.
What Are Joomla and WordPress Used For?
When people talk about Joomla or WordPress, they refer to CMS platforms that can help you build a website, blog, or online application. Even though their functionality is similar, these options have many differences.
If we look at the market share of content management systems, it becomes clear who the leader is. According to the regular research of W3Techs, as of June 2023, WordPress powers over 43% of websites out there. This means hundreds of millions of pages you use every day.
Even though both platforms were created nearly at the same time (WordPress in 2003 and Joomla in 2005), Joomla holds a much more modest market share of 1.8%.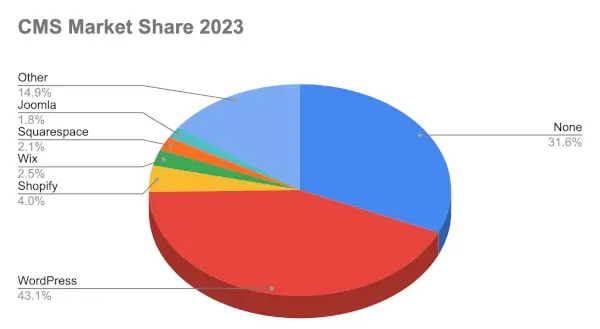 At this point, many of you could decide that it is pointless to compare the two if the gap between the number of users is so huge. But don't give up on Joomla just yet – it still has some great features that might be perfect for you and your company.
It is particularly known for its flexibility, extensions, customization options, and constant updates. And we must remember that even though Joomla's market share doesn't seem big enough, it still has over 134 million downloads. Either way, both CMS platforms can be a perfect choice for posting different types of content. Besides, each of them allows the use of various plugins to simplify every single process, from backlink services to payment integrations.
WordPress vs. Joomla: Comparison
How can you tell which is the perfect fit for you – WordPress or Joomla? Here are a few guidelines or features to help you decide:
Usability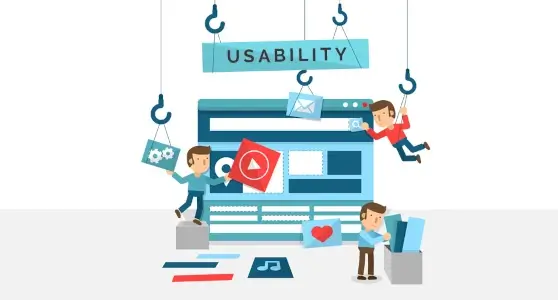 In the battle between these two content management systems, one of the first things people want to know is how easy it is to get started with either. The answer to this actually depends on who you ask. WordPress was initially designed to serve as a blogging platform, while Joomla was first created with site developers in mind. This means that for someone less experienced, Joomla can take a bit longer to figure out or make sense of, except if they have some prior knowledge of coding concepts.
On the other hand, setting up a WordPress site for the first can feel like creating a couple of pages and then choosing a personal custom look and feel for them with a few clicks. Both do offer a quick side menu that is handy for navigation and setup, but most of Joomla's functional buttons are found on the top menu. All in all, it should take a couple of minutes to get set up in WordPress, but the same cannot be said for Joomla, as it is more focused on technically savvy users.
Usability Winner: WordPress
Customization
WordPress is very customizable, offering you complete control over the design of your website. Almost everything in this CMS can be edited to your own personal preferences using any of the over 31,000 free and paid themes and 60,000 free/paid plugins. And since first impressions are so powerful, you want to find the opportunities to make a lasting one by choosing the best free WP themes that accurately reflect your brand.
This is one of its biggest selling points for its millions of users worldwide. You can install many extra features to make your site look more polished or include a handy feature that makes it easy to sell your products seamlessly.
Joomla also features tons of themes, extensions, and powerful add-ons that you can leverage to create a unique design for your website. Still, most non-tech users might need a little bit more time to tinker around to understand it and enjoy the benefits fully. Regarding customization between WordPress vs. Joomla, your ability to learn quickly matters more with Joomla.
Customization Winner: WordPress
Security
No one wants to be vulnerable to cyberattacks. The truth is that both of these platforms provide pretty solid security features to their users. Still, one may be more at risk than the other. For example, with WordPress, you get so many plugins for everything, which sounds fantastic at first. That is until you realize this also makes it vulnerable since some of these may not be as secure as they should be. This explains why many web admins use vulnerability monitoring services to provide that extra layer of round-the-clock security.
Also, add the fact that WordPress doesn't have a secure socket layer connection or two-factor authentication (2FA) and relies heavily on plugins for many of its more advanced security features, and this can be a little concerning. Then there is Joomla, which can enable 2FA and use SSL connections right out of the box, plus tons of frequently updated security extensions. For many people worried about security, in the comparison between these two CMSs, the choice is clear.
Security Winner: Joomla
Blogging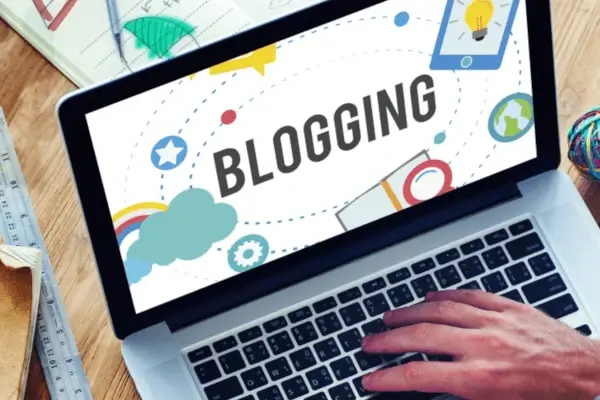 Now, when it comes down to which of these is more blog-friendly, the answer may be more complicated than you think. Both enable you to create and manage your content like a pro, and both offer great add-ons to make that process more seamless. Still, WordPress does have a simpler content publishing process compared to Joomla. The reason for this is simple – it was originally built for bloggers. So, WordPress has a more intuitive feel to the blogging experience. You can use the menu and plugins to create SEO-optimized posts and add any needed images or files.
Likewise, with Joomla, you can create content easily using the default WYSIWYG TinyMCE editor, which doesn't require special skills. However, categorizing content can be a little bit of a hassle to grasp, even though once you get the hang of it, you might come to prefer it. At the end of the day, when it comes to blogging, your needs will be the major deciding factor between WordPress and Joomla.
Blogging Winner: WordPress
E-Commerce
Both Joomla and WordPress come with e-commerce functionalities. For example, WordPress gives you access to many free and paid plugins like WooCommerce, Ecwid e-commerce shopping cart, and tons of others that make it easy to set up and automate parts of your online stores. With these tools, you can secure online payments and effortlessly scale up your business. In the same way, Joomla offers free and premium e-commerce extensions like VirtueMart, MijoShop, HikaShop, and more that support multicurrency payments and all the same powerful features as WordPress.
E-Commerce Winner: Draw
SEO
SEO is a vital part of any business with an online presence, so knowing which of the two holds up better can be a deciding factor for some users. Joomla allows you to quickly create and edit your meta description and meta keywords and perform critical on-page optimization tasks right out of the box. In fact, the Joomla SEO features are one of its main offers. Learning how to take advantage of this functionality can help you find the best tactics and extensions suitable for your goals and services.
While WordPress does not have any of the same built-in SEO features, it does offer access to powerful SEO plugins like YAOST, Easy Frontend SEO (EFSEO), Rank Math, and All in One SEO, to mention a few. And unlike Joomla, these plugins are easier to use, and some offer or generate tailored recommendations to help you improve your rankings.
SEO Winner: WordPress
Pricing
For some people, the final deciding factor in the WordPress vs. Joomla choice is affordability. Both platforms are open-source and free to use, with slight variations in the price models. You may spend anything from a few hundred dollars for security, domain names, hosting fees, and more on WordPress, depending on your needs. Still, you can expect the costs to be higher on Joomla since you will need to add additional development fees and other charges.
Remember that the prices are not fixed and that it is still possible for either one to cost less than the other based on chosen features and preferences. Still, on average, Joomla has a far greater chance of incurring a higher cost due to its unique features that require more technical experience.
Pricing Winner: WordPress
Support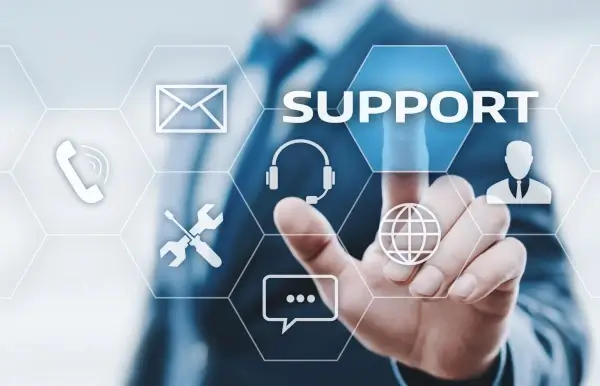 There is little difference between the WordPress and Joomla support community. With WordPress, you get the detailed documentation available on the official site, which provides step-by-step guides for installation, maintenance, and all other processes you may need. Then, you also have a multitude of active forums and subreddits where you can find users willing to answer the questions you may have.
It is also relatively easy to find technical support for WordPress issues as it has so many more people utilizing it. With Joomla, you get all of these, too, including the online communities ready to share their tips, insights, and hacks with you. Yet, sooner or later, you will discover that it is a lot harder to get an experienced Joomla tech expert if you need to outsource or hire one for any reason.
Support Winner: WordPress
Summary: Should You Choose Joomla or WordPress for Your Website?
Based on our comparison, it seems like WordPress is leading this race. Still, it isn't always the best option for everyone. There are some use cases where Joomla will be (almost) your only reasonable solution. Anyway, long story short – what should you choose, Joomla or WordPress? Here is a quick tl;dr. to help you make the right choice for YOUR case.
Joomla. Pick this one if you have prior coding knowledge or at least some technical experience. This CMS can be your best bet to have more extensive control and inbuilt security features.
WordPress. By now, it is one of the old-good classics in the CMS world. Why? This is a perfect choice for anyone who wants to set up right away without many technical skills.