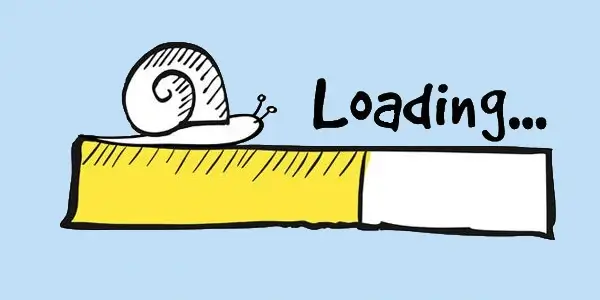 Six years ago, Microsoft found that our global attention span had shrunk from twelve to eight seconds in just five years. This was back in 2015 when Instagram had 400 million users (it currently has over 1 billion), and TikTok, the 15-second-video king, wasn't even born.
Yes, our patience is becoming shorter and shorter, and the internet is flooded with websites and content. But all is not lost. If you make sure your website loads faster than average, you may have a chance to bag a potential customer.
A website is a pillar for many businesses where they showcase services and sell their products. However, it doesn't matter how good your content is if consumers don't stay long enough to see it fully loaded.
Performing a function test from time to time and updating your software is great. But you need to take every possible step to speed up your site, or your optimization efforts will go to waste.
First Impressions are Crucial
Humans can be quite judgy individuals. It takes us only seven seconds to form an impression of someone we have just met. It doesn't get any better with websites. Studies show that the first five seconds of page load time have the greatest impact on conversion rates.
The bad news? We're not getting any better. A study from the Technical University of Denmark found that the global attention span is narrowing even further. The main cause? The overload of information we're fed every day.

There are too many websites offering the same information, so you need a reason for people to stay on yours. This is why your site needs to make a flawless first impression. Webpage monitoring, for example, can help keep track of your website's speed or connectivity issues.
If you have an international audience, you may also need to run localization quality assurance. It's important to check that your software and content are compatible with a wide range of devices, operating systems, browsers, and internet speeds.
Every Second Counts
There are thousands of competitors with faster websites waiting for yours to take that extra second to load. Yes, a one-second delay in page response time can reduce your conversion rate by 7%.
These facts are exposed by Neil Patel, one of the world's top ten marketing experts. He refers to speed as a 'killer' as 40% of people abandon websites that take longer than three seconds to load.
In the world of technology, speed has been redefined. We want better, we want faster, and we want it now. It doesn't matter how experienced or qualified you may be. A slow site is causing you to lose visitors and potential customers.
You can measure how significant this loss is by using tools like Google Analytics. This tool displays important metrics like bounce rate - showing you the percentage of people who leave your site without interacting with it. Cart abandonment is another sign to look out for when reviewing your e-commerce website.
Customer Satisfaction
Our internet experience is getting more immediate and smoother every day while the global population is becoming less patient. When we first started going online, we were ready to wait for ten minutes for any site to load, but now, a website crashes, and we pretty much freak out.
Website accessibility is the most important part of building a website. If people can't access our site, they're likely to leave and switch to a competitor's site. It's important to help create a sense of accomplishment when users visit your site. You must be the ones who show them that it's easy to achieve what they want.
A poor user experience can also lead to negative reviews, making other potential visitors avoid your website. If we prioritize user experience and study user behavior, we can adapt our site to their needs. You can do this by implementing a stock control system to monitor product movement, usage, and storage.
SEO Ranking
Almost half of all clicks on search engines go to the top three results on a search. This means that the slower your website is, the lower it will rank. To remain on the surface, we need to ensure we're doing all we can to keep our bounce rate low.
Web hosting is a demanding activity and requires high maintenance. Google recommends that website owners use the updated PageSpeed tool or an alternative website speed test to break down the areas that are bringing their scores down. This site helps you work on specific metrics that need improvement.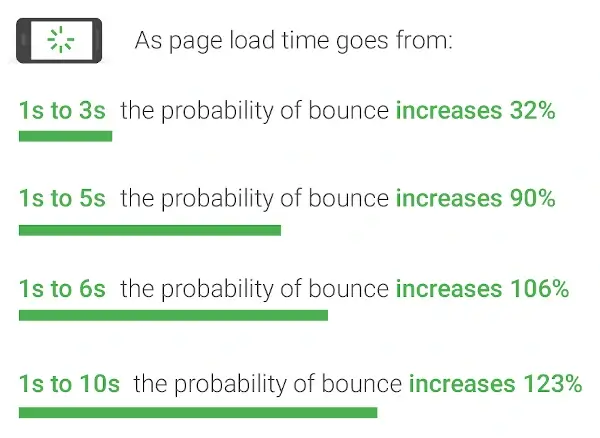 We must stay on track with data to ensure we are delivering a superior service to our competitors. Google found that the average website takes 22 seconds to load fully, so if your site loads in five seconds, its performance is faster than approximately 25% of websites.
Your Company is Losing Revenue
For e-commerce websites, slow loading pages can be even more harmful. The only thing that's worse than landing on a slow web page is buying from one. 14% of people who are shopping on a slow site will switch to another one, and 23% will stop shopping altogether, research says.
It's not surprising that Amazon estimated a $1.6 billion annual loss due to a one-second delay in page load time. This is why the most important weapon to fight a slow website is planning and testing.
Choosing e-commerce platforms that are right for your business is crucial. There are many affordable web hosting services. Ideally, you need to look for one where it's easy to progress and problem-solve. You can speed up your site by updating your software frequently and looking out for bugs and glitches that may be delaying your load time.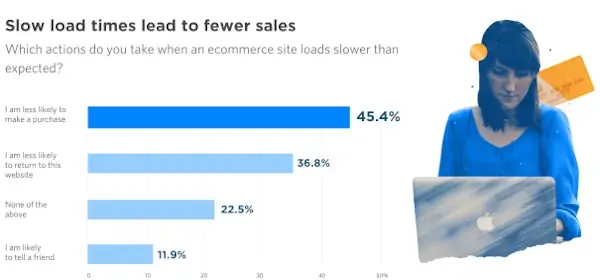 However, if you don't test our site properly, you can't ensure that the buying experience is up to standards. Regression testing in agile helps you maintain stability with every new functionality and secures a swiftly running website.
Don't Forget Mobile
The digital world is shifting into the computers in our pockets: our mobile phones. We no longer need a laptop to buy a dress or to book a flight. More than half of overall web traffic comes from mobile devices; however, mobile conversion rates are lower than those on desktops.
In 2018, Google announced that their SEO ranking for mobile searches would be based on page speed (which was only used for desktop searches). Google pointed that this would affect the sites that deliver the slowest experience to users. It has become more important than ever to monitor mobile websites.
The influence of page speed for mobile could be described as pretty brutal. An increase from one to ten seconds boosts bounce rates by 123%. We must place as much weight on our mobile sites as we do on our desktop versions. If we dedicate equal time to both our services, we'll be satisfying twice as many of our visitors.
The Faster, the Better
Now that you know how a slow website keeps you from improving your traffic and growing your audience, it's time to optimize your software and hardware. Remember that every second counts. The smallest improvement can save you significant revenue each year.
Global attention span has shrunk from twelve to eight seconds. Our patience is decreasing, and the number of websites is increasing. A fast-loading site can be the best tool for success.