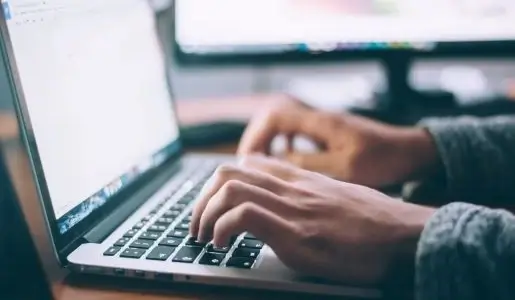 Launching a website is a process that takes numerous essential steps. As the launch date comes closer, the excitement might lead to an oversight here and there. You can prevent this by deploying patience and double-checking every part of your website before it goes live.
It all comes down to the type of website you're planning to launch. The more features you plan to have, the longer the pre-launch inspection will take.
Keep reading to see the crucial points to check before your website goes live.
1. Check your website content and create an SEO strategy
When someone lands on your website, you want to ensure that every part of it is professional. That instills trust and shows your level of expertise. Therefore, before launching your website, review all the pages and check their content.
Read your written content and ensure that it is straightforward for every visitor. Keep your sentences short and your language simple and to the point.
Create a blog section on your website to get more organic traffic. Many businesses don't create a content strategy and miss out on plenty of traffic.
If you lack any content ideas, using an SEO tool with a Google Trends API is great to keep up with the latest search trends. You can use that data to write content that matches the public's search queries.
Creating a content strategy is crucial for any website's growth. Give your best to provide value to your visitors, and watch those traffic numbers increase over time.
2. Check whether everything works
It might sound like an obvious step, but one last check before everything goes live is necessary to ensure a smooth launch.
Double-check your website URLs
While you might set up everything in the staging area, there's always a chance that some links change and not everything on your website is running correctly.
Therefore, it's crucial to check all the URLs on your website. If you see a 404 page popping up, check where the problem is and correct your URL.
Try out all the website functionalities
If you're building a website with forms, registration login, and other similar functionalities, checking whether they're running correctly is essential. Go through all steps of these features to ensure everything is running well.
This step is critical if you're offering payment methods on your site. Simulate a payment to see whether everything's running well. Implement transaction monitoring to be sure your payment process keeps running well. The last thing you want is to launch an eCommerce website with a payment system that's not working.
Image loading time
Page loading times are crucial when it comes to bounce rates. Every other visitor expects your website to load within 2 seconds. Once that time passes, people start seeking their information, services, and answers on other websites.
Images can heavily impact loading times. Make sure that all of them are small enough to load quickly. If you notice that your website is loading slowly, use Google's PageSpeed Insights or a similar web page speed test tool to see what's causing the issue.
3. Test the website's mobile-friendliness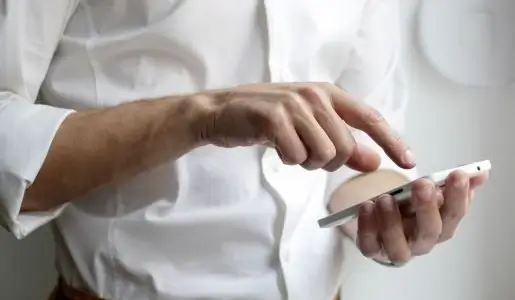 Google is going with a mobile-first ranking. That means that the performance of your mobile version of the site will impact how it is ranking. Aside from the loading speed, there's also the structure and how the website looks on mobile.
Is it intuitive? Does it offer the same features as the full version of the site? These are all the things to consider.
To ensure everything's working as intended, you can use the Mobile-Friendly Test to check for issues before launch.
While checking your mobile compatibility, if you're planning to be a part of Google's AMP program, check whether your AMP pages are working as intended with this AMP testing tool.
Running all these checks will ensure that your website is optimized for mobile devices.
4. Establish basic website security
If you're planning to start a website such as WordPress, consider using a security plugin, one of the numerous options on the market. After a quick research, you'll quickly find the best options to secure your website. Don't forget to check your website for vulnerabilities regularly.
Furthermore, make sure that your hosting includes a basic SSL certificate. It is a significant ranking factor. Without it, your website might be labeled unsafe for visitors, severely affecting your bounce rates and ranking.
5. Are social media integrations working?
Establishing social media presence is crucial for any business. There are several reasons why this is important for your business.
Improve organic traffic — Growing organic traffic is challenging on social media, but it's still possible. While Facebook and Instagram are very saturated, you can use growing social media networks to leverage organic traffic. Depending on your niche, figure out how to use LinkedIn or TikTok to your advantage.
Build a community — People follow brands on social media and consistently interact with other followers. Building a following is vital for any brand as it builds a community of loyal fans over time.
Visitor engagement — Social media is one of the best ways to interact with your visitors. Organize Q&As, create polls and answer your customers' messages. It'll help you understand them better and improve your service.
It's crucial to include all your social media networks on your website, so people can easily follow your brand. Before everything goes live, see whether all the links work and lead to the correct social media profiles.
Head to your blog posts section to see whether the share buttons work.
6. Where are your hosting servers?
If you haven't already, consider where your target audience is. It would be best that your servers are also nearby so the website can quickly load for them. For example, if your target audience is in Europe and your servers are in the US, your website will take more time to load.
However, your website will load quicker if the targeted visitors and servers are on the same continent.
If you're targeting an audience globally, you can opt for using a CDN to keep loading times the same for visitors from all parts of the world.
7. Connect your analytics
Don't forget to connect analytics to your website. It's the best way to monitor the origin of your traffic. Also, consider different analytics tools. While some focus on analyzing your traffic, others will show you user heat maps of on-page behavior.
Combine them to learn more about your audience and what you can do to improve your conversion rates in the future.
Concluding thoughts
Starting a website is a must for businesses in all industries. It's your business's visit card that anyone can find online. Plus, it's a great way to promote your business and attract new clients.
While many business owners are eager to run their websites, ensuring everything functions correctly is crucial. Therefore, be patient with the process, as making a great first impression is essential in business.