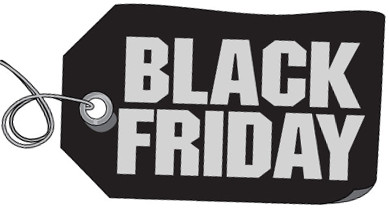 Are your servers, websites and online applications ready for Black Friday?
Is your site going to be up and running or will you lose some customers and potential revenue?
Do you want to find out first if a problem occurs or leave your customers disappointed?
You can find the answers to all these questions by simply creating a 30 day free trial account with WebSitePulse and start monitoring your web assets.
The amount of traffic for all online retailers will increase significantly during the holiday season and especially on Black Friday. Most online retailers have taken this statement into account but unexpected downtimes can still cause huge implications for business owners. Not only can you lose a lot of potential revenue but you can also frustrate your current customers to the point where they stop visiting your sites.
By creating a free trial account with us and setting up Website Availability and Performance Monitoring targets or transactions or in-browser targets you can be alerted right away should an issue occurs.
If you want to monitor just the landing pages of your sites, you can use our performance or full page level of monitoring. When a high volume of visitors are browsing your webpage the response times will increase and our soft time out feature will notify you immediately. You can set up specific keywords and if your server does not return the correct content you could be notified by email, SMS, instant messengers, voice calls, iOS and Android Apps, etc.
The full-page level of monitoring can also check all the components of the website – images, frames, etc. and if any of these components are not working properly you will know right away.
However, the best option for an online retailer is to use our transaction monitoring service and check if the whole ordering process is working correctly. You can create transaction targets using our recorders or simply by sending us your detailed monitoring scenario and our team will create the targets for you free of charge.
You can monitor your assets from more than 40 different geographic locations around the world. If you are using a CDN, some of the servers might be affected by problems and you will be able to pinpoint the regions that are experiencing issues.
Monitoring intervals can be as low as 1 minute and you will be alerted the first minute we detect a failure. Also our comprehensive reporting section will give you accurate data to analyze afterwards and you will be better prepared for next year's Black Friday.
Another useful service for the holiday season is our Takeover feature. We can receive the alerts during off hours and follow your simply instructions to bring your application online again (calling hosting companies, doing simple administrative tasks, contacting the administrators, etc.).
You can test all our services absolutely free (no payment information needed) for 30 days by signing up for a free trial at www.websitepulse.com/signup. Our support team works 24/7 365 days a year and we are always ready to help you choose the best services for you and answer all your questions.