Page 53
Posted on August 26th, 2010 by Victoria Pal in
Tech
On Monday Microsoft experienced a two-hour long outage of its hosted software services in North America due to a network issue,
reports
IDG. The
downtime
, which took place between 8:30 am and 10:45 am US Eastern Time, affected the Business Productivity Online Suite (BPOS) as well as number of other hosted services including Exchange Online, SharePoint Online, Office Live Meeting, Exchange Hosted Services, and Office Communications Online. Access to Microsoft's Administration Center, Sign-In application and other online services was also impacted by the outage.
Microsoft issued a statement to warn the potentially affected customers that they "may experience timeouts with multiple services" and claim that "During the duration of the issue, customers were updated regularly via our normal communication channels". However, the problems provoked a strong reaction and were widely discussed in the official Microsoft Online Services discussion forums. Some of the users pointed to other recent outages and performance issues, as well as about sluggish communication about them from Microsoft.
Despite the fact that Microsoft have apologized officially for the outage, this issue has once again put forth the concerns of the performance, availability and reliability of the cloud applications. The complete reliance on a third party leaves the IT departments with their hands tied whenever the cloud services become partially or completely unavailable as a result of slowdowns or outages in external data centers. And cases like these are a major discouraging factor for most IT executives who then have to field complaints from their frustrated users.
Read more...
Posted on August 20th, 2010 by Victoria Pal in
Tech
In our previous post we discussed the email round-trip monitoring level as the best solution for prevention of email outages. Today we will dig a little deeper and see the possible scenarios which the email round-trip test can follow. Let me clarify what the email round-trip test actually does.
First, our monitoring agent connects to the SMTP server that you have specified or retrieved automatically through the MX records and sends a test message. By doing this, our system verifies that your SMTP server is working properly. Next, the agent will try to log into the POP3/IMAP server and retrieve the message. If the message is received, the test will be considered successful and the message will be deleted. If, on the other hand, the message is not found in the mailbox after a certain period, which is configurable and usually between 5 and 15 minutes, the check will be considered a failure and you will be alerted.
Read more...
Posted on August 13th, 2010 by Victoria Pal in
Tech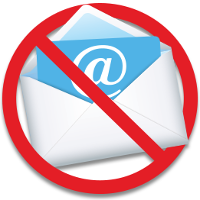 Since you are reading this blog I can safely assume that you already know how e-mail works. The main problem occurs when it doesn't. And it doesn't matter whether you are running a business or running an errand – if your e-mail is not working, you are losing information. The truth is that most businesses experience at least one e-mail outage every year and this downtime, combined with the recovery costs can add up to hundreds and even thousands of dollars.
But what causes the e-mail outages?
There are many reasons why an e-mail system can stop functioning, but at a first glance the e-mail outages can be planned and unplanned.
Read more...