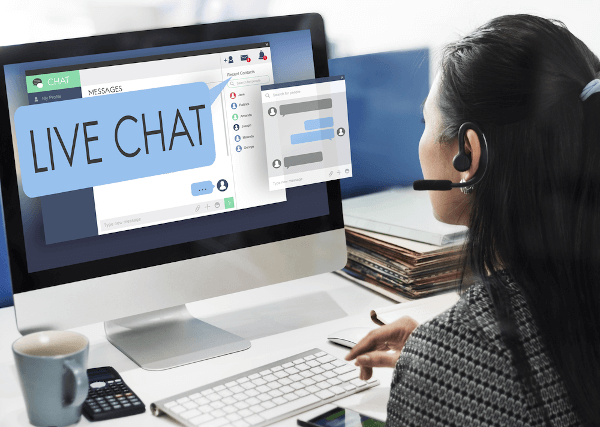 The customer support department is an integral part of any organization. Startup business owner often handles it by themselves. However, medium to large-sized organizations establish separate workforces but in-house hiring or outsourcing to keep their customers happy. They use many proven tactics for user engagement and are still seeking a way to bridge the gap. In today's digital world, consumers expect companies to respond quickly. With the growth of social media trends, customer care services have created an entirely different environment to offer instant support.
To keep up with the increasing pace of the latest trends, businesses need to offer 24/7 support to their customers via the live chat system. Moreover, live chat support systems are the main reason many successful e-commerce stores do great business on social media sites. It enables them to connect and interact with their prospects with the help of chatbots and messaging services. Also, they design their e-commerce checkout pages well to increase ROI. While for some, live chat is an untapped mystery that keeps the enormous potential to boost sales and help them understand their visitor's behaviors when they visit the site or social media page.
Research proves that live chat is the topmost digital contact method, as 42% of the customers prefer live chat, while 16% use social media platforms and 23% email for support. Also, 77% of consumers don't purchase from a website if they don't have a live chat option on their website.
Considering the statistics above, the seven reasons every business needs a live chat support system to support its customer care and services division are below.
1. Easily Accessible For Customers
Conventional phone support systems were slammed with several queued calls, especially for those businesses that could not hire large teams. It was challenging for them while running a promotional deal or deal with problematic services. Hence, they end up with an unsatisfied customer pool and frustrated customer care representatives.
Live chat enables you to assist your prospect instantly in real time. Also, it saves them from the hassle of long queues and the complicated process of IVR. From their view, the service is a better initiative to make them happy, and from the business's perspective, it takes you one step towards your objectives.
Furthermore, many companies still prefer emails as a method of communication. But this makes their customers wait for a limited time to get a response, especially when they need instant assistance. Also, some may require customers to sign up before filing a query or concern.
A live chat support system helps you speed up your process of asking questions and instantly provide efficient technical support to your consumers. If you are hosting a webinar or running a promotional live blog for a product or service, you need an instant response system to resolve connectivity issues in real-time. Also, if you are running a discount sale promotion with limited slots, your e-commerce store will need quick sales conversions. They must do this while protecting their e-commerce site from hacking and fraud. In both of the above conditions, live chat is the best option to get your potential customer to you and increase sales conversions. Also, you can offer live chat in multiple languages, so you don't need to hire multilingual representatives. Live chat software is built to be used with translation features, so it will be easier for your team to handle multiple demographic prospects simultaneously.
2. Sales Conversion
A well-planned marketing strategy with proper implementation can help you channel your sales funnel and help you achieve your goals. But the fact is, you still lose lots of potential customers due to the lack of proper live chat support. This software allows you to monitor your visitor's behavior and integrate them well to analyze their buying behaviors, and by this, you will be able to know their purchase patterns.
The same research mentioned above proves that 30% of visitors purchase instantly after a live chat session because it helps them make a purchase. This is done by satisfying a customer's need. Having live chat support is like having a personal assistant in a local store; it helps you decide which product or service is better for your need.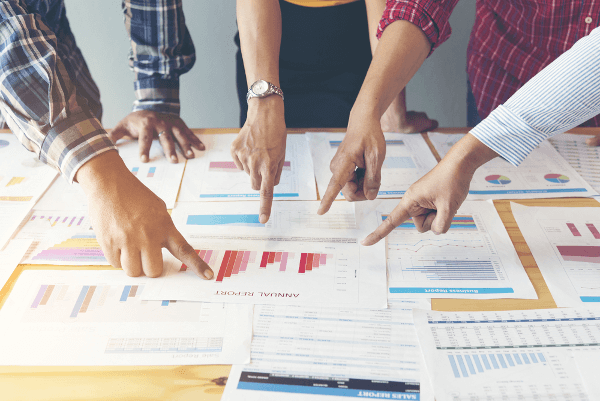 3. Effective Marketing Efforts
Getting the customer to your website needs effective SEO and serious marketing efforts. This requires you to invest time and money. However, these efforts are of no use if they cannot get you lead effectively. Live chat lets you connect with your customers with customized messages to engage them personally. You can use them with tailored content in promotional seasons, discount offers, off-season sales, and package deals. You won't need to change welcome and greeting messages; use different messages for different website pages.
Live chat also significantly decreases customer care service costs by reducing on-call support. Moreover, with the help of live chat support software, you can interact with a significant customer base simultaneously with the same existing team. Your skilled representative can handle three customers at a time on live chat, so you have to train them to interact simultaneously.
Also, managing customer support from a call center will require you to have a fortune in equipment and workforce to handle a large customer base. While having a live chat feature on your website will minimize your cost of representatives and ponderous trunks of phones.
4. Zero Customers Waiting Time
The most recognizable feature of the acceptance and demand of live chat support systems is decreasing customer waiting time. This enables you to interact with the consumer in real time while making a purchase decision. Also, if your customer base is spread worldwide, and you are dealing with multiple choirs from different countries or time zones, it is essential to resolve them quickly to prevent complaints. That makes you strive hard to provide exceptional customer support. Thanks to Live Chat, you can now interact with every customer anywhere in the world easier for your business.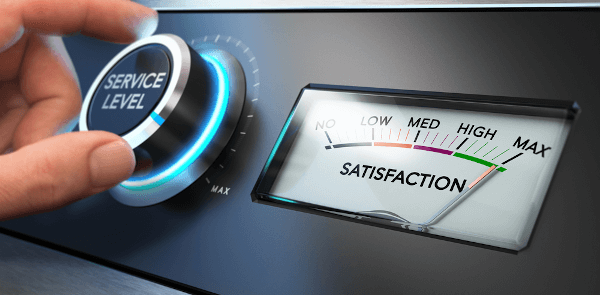 Hence, instead of setting up offices in different regions, provide them with the proper customer support on your website via Live chat. Your potential prospect will need a good internet connection, and you can give them the satisfaction that is 100% free.
5. Connects You with Your Prospect
Live chat is a must-have feature for every effective website that helps you communicate with your customer personally by proactively greeting and answering them. Auto greeting and chatbot system functions allow them to chat anonymously with a representative without sharing their contact details. Privacy helps them during a sales pitch. It increases customer satisfaction and makes your business more trustworthy, credible, and reliable. Live chat lets you interact with humans as humans, so having the service on your website will be a win-win situation for your customer and your company.
6. Essential For Business Growth & Credibility
Small businesses' most challenging job is providing adequate customer support to their growing prospect base without additional expenses. It can be difficult to offer telephonic customer support in their office location with limited accommodating capacity. A live chat support system enables your representatives to deal with more customers at a time and gives you an efficient customer dealing workforce while saving costs. Moreover, it is much convenient to train your agents on live chat than on telephonic services.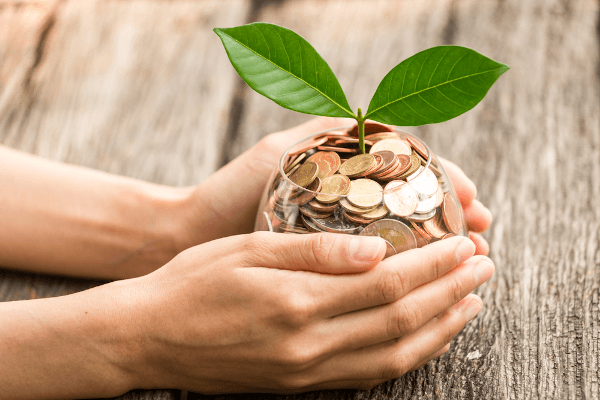 Let's take an example of a non-technical customer who has trouble installing new software because he has just lost his account password. You cannot effectively assist him in a call as it will take a lot of time. While on a live chat, you can guide them with stepwise instructions and screenshots to help them deal with the issue successfully.
7. Better For Lead Generation
You interact with your clients directly and instantly using social media platforms, so what is the need for live chat software? This question often comes to our mind. The answer is; live chat enables you to interact with your client directly and instantly with a secure backup that you may lack on social media. Although social media platforms may be helpful in dealing with customers, it is an unorganized way to deal with back-and-forth amounts of data and backup. Live chat documents your entire customer conversation history for future reference and provides you with the reports to help you analyze your conversions and strategic implementation of planning.
Google analytics integration is the best choice to track buying behaviors and purchase trends. Hence, if you have an online store or an e-commerce business on social media, you can easily integrate live chat software with your page directly, even when you don't have a website to offer customer support.
Conclusion
Providing your customer with the best service and support is essential to building a robust relationship. It is a never-ending process that lays the foundation with targeted training and practical usage of tools of a successful business to make your prospect happy and satisfied. Most companies rely on social media platforms to show their presence and establish brand awareness; however, they need to turn every stone to get their customers to themselves and hear about their concerns. Live chat is one of the core channels of digital communication that holds a paramount necessity for the growth of a business; hence, you should not ignore it.