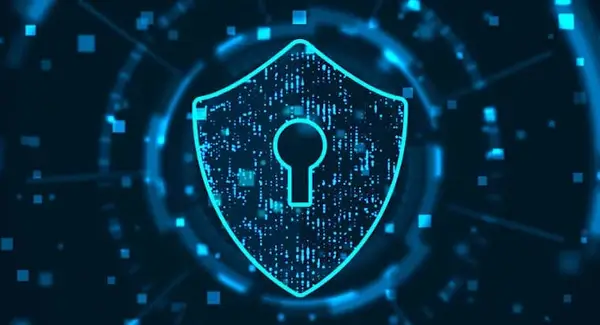 Today, organizations rely on computers, the internet, and data to perform operations. What's more, due to the COVID-19 pandemic, employees and businesses now operate remotely. The dependency on computer systems and internet technologies also means that many contractors and vendors have provided IT services and software to the average company. Small, medium and large enterprises depend on third parties to provide various services over the Internet.
Unfortunately, while the dependency on computers and the internet improve efficiency, it also creates a ripe cyber-attack landscape. Criminals in the cyber world are fully aware of your cyber usage and are constantly developing ways to take advantage of your vulnerabilities and exploit your data.
However, you can prevent attacks and protect yourself by monitoring your organization around the clock through continuous security monitoring.
Why You Need Continuous Security Monitoring
Continuous security monitoring (CSM) forestalls security attacks by automating the monitoring of information systems, security systems, vulnerabilities, and security threats in your organization. CSM provides real-time updates on your security and checks for vulnerabilities and security threats in real-time. It serves as a vital component of cybersecurity for any organization.
While traditional security controls such as antivirus software, firewalls, passwords, and regular penetration testing are great for you, they do not provide real-time security threat information. Attackers work around the clock to find vulnerabilities, and so should you.
With CSM, you can continually evaluate your security architecture, find out if you're vulnerable, and, if so, find solutions.
CSM also helps you assess your security architecture against policies-both internal and external. If there is a gap in compliance, you can work towards filling it.
CSM helps you manage the availability, integrity, and confidentiality of technology. A disruption could mean slowing operations or losing business.
Why Do More Businesses Need Continuous Security Monitoring?
Several trends are influencing the need for CSM in all organizations.
Digitization of Information
In the past few years, public and private organizations have been digitizing information for more accessible storage, retrieval, and manipulation. The data includes confidential information such as personally identifiable information (PII), health records, and private financial details. Continuous monitoring ensures that confidential information remains protected.
Data Protection Laws
As the dependency on digital systems and the demand for data grows, countries have also taken measures to protect users against exploitation. Regulations such as the General Data Protection Regulation (GDPR) by the EU and the California Consumer Privacy Act (CCPA) in California are a few regulations that control consumer data use. Continuous monitoring helps organizations protect consumer data and comply.
Data Breach Laws
Besides regulations, governments are asking organizations to report data breaches as soon as they are discovered. As such, organizations risk ruining their reputations and losing business. Continuous monitoring helps organizations fight data breaches and retain customer and partner trust.
Third Parties
Organizations are increasingly working with contractors to handle their IT, security, and data needs. Third parties increase the vulnerabilities and the probability of an attack, hence the need for continuous security monitoring.
How Does Continuous Security Monitoring Happen?
According to the National Institute of Standards and Technology (NIST), CSM maintains ongoing awareness of information security, vulnerabilities, and threats to an organization to help the management respond to risk. To do this, you should:
Establish security metrics throughout your cyber ecosystem
Collect information according to your metrics
Use available information to assess your security threats
Monitor your strategy regularly to ensure effectiveness
The NIST Cybersecurity Framework breaks down the entire process into the following core components:
Identification
Protection
Detection
Response
Recovery
How Can Your Organization Adopt Continuous Risk Monitoring?
The security professionals in your organization use CSM to identify your organization's attack surface in real time. Your attack surface determines how many attack vectors can be launched against you and cause a successful breach, leading to unauthorized data access. If your security resources are low at any point, attackers can take advantage and penetrate your security barriers.
Effective CSM relies on security ratings that inform cybersecurity experts about your security posture at any time. At any given point, your cybersecurity team checks if your infrastructure is adequate to handle your core business processes and compliance needs. The continuous reliance on current information creates a data-driven approach.
Several security rating tools in the market can be used to assess your ecosystem and enjoy real-time visibility. Trustworthy and qualified developers develop these tools. With CSM tools, you can perform security audits, meet privacy expectations, ensure compliance, check third-party risks, manage incidents, consolidate policies and ensure business continuity after a disaster.
The tools provide real-time alerts to help your team prevent incidents before they happen. In addition, investing in a single CSM tool consolidates information and allows the management and security team to operate on the same information and timelines.
Automated tools also reduce redundancy to help your IT and security team focus on essential tasks. Also, the tools help you map out your known and unknown assets, investigate them, and expose their vulnerabilities. CSM tools also point out rogue assets taken over by impersonators seeking to manipulate users.
Adopting a security rating tool in your organization has several benefits:
With a security rating, you can understand vendor and contractor risk. Security ratings analyze the risks posed by third parties, fourth parties, and so on. Remember that your contractor also works with other organizations, which exposes your organization further.
Security rating provides simple feedback that non-technical staff outside the security and IT realm can interpret and make decisions.
You can use the information from security ratings to assure investors, insurance companies, and stakeholders about the measures you're taking to ensure cybersecurity and prevent data breaches.
Security ratings are an excellent measure of competitive advantage. You can use your ratings to compare yourself with competitors in the industry, identify security benchmarks and learn about the security resources you should invest in.
What Is The Value Of CSM?
Continuous monitoring helps your organization in several ways.
Preventing external attacks: You can identify external attackers and boost your security to prevent access.
Preventing internal attacks: Your organization is also vulnerable on the inside. CSM checks control such as passwords, authorizations, and verifications for weaknesses and alerts you in case of breaches.
Supply chain attacks: Attackers can use vendors with access to your organization to attack you. A CMS alerts you of intrusions that come from third-party vendors, perhaps due to the absence of CSM on their side.
CSM Best Practices
Identify all digital assets, known and unknown, by crawling the web. Digital assets include web applications, mobile applications, domain names, cloud storage, and servers.
Monitor security risks, such as poor email security, open ports, domain hijacking, and leaked data. Accompanying security monitoring with continuous monitoring of your servers and network helps you anticipate IT disruptions and find ways to restore services as quickly as possible.
Find solutions and mitigation measures for exposed problems. Proposed solutions should then undergo testing and be monitored for effectiveness. If the solution proves suitable, it should be adopted throughout the organization.
Improve resources where necessary to boost overall security and monitoring. If necessary, train employees to adopt new security measures and include the standards in the organization's policies.
Conclusion
Small, medium and large enterprises must secure their infrastructure through continuous security monitoring. CSM provides an overall picture of your security architecture, risk tolerance, resources, compliance, and vulnerabilities. With the correct data, you can take the necessary measures to boost your security.