Page 27
Posted on August 5th, 2013 by Boyana Peeva in
Tech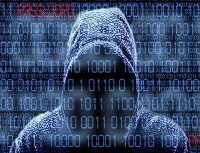 Less than half a decade ago to the present day, the word "hacker" was enough to send shudders down the spine of most system administrators of large businesses because those were the ones usually targeted. The much talked about denial-of-service attacks were incredibly effective when they were first used to hold businesses hostage. In fact, they sent CEOs scurrying to the company accounts to pay the demanded fee of these enterprising hackers, who only promised to suspend the DDoS attacks after their terms were met. Back then, it made sense, since a single day of downtime could (and still can) cost a corporation hundreds-of-thousands – if not millions of dollars, as well as untold loss of consumer confidence.
Extraordinary Hackers
The more sophisticated hackers use methods much more impressive than massive denial-of-service attacks to get into restricted systems. They do it for a variety of reasons, but most of all seems to be boredom and an itch to conquer the challenge. Consider these most famous cases:
Read more...