Page 30
Posted on April 15th, 2013 by Boyana Peeva in
Tech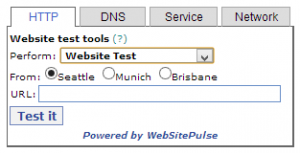 Website testing is an important part of your website's ongoing development. Whether you're just going into production or carrying out regular maintenance on your site, it's essential you follow a check list and make sure you're testing thoroughly to ensure your site is user-friendly, accessible and bug-free. But fear not - if you're not sure where to start, we can help.
Testing at Every Stage
Testing should be carried out at every stage of your website's development. Many have failed to do this by making the mistake of only testing when a site is near completion, and only highlighting huge errors when most of the work has been done. In order to avoid this and minimize any loss of productivity, you should perform vital tests to locate and eradicate any errors or bugs in the early stages of development, right up until product completion.
Read more...