Page 30
Posted on June 28th, 2013 by Boyana Peeva in
Tech
Today's business relies on technology more than ever. This is no longer a luxury, but a critical piece of the business and all technological tools need to be operating at peak performance for a business to be able to maximize its operation and sales. The problem is that technology doesn't always work like it should. When it's good, it's great. When something goes wrong, though, it can become a nightmare. Servers are a big deal in business. These are the items that hold all of your business's operational information and technology. The servers host your network and your computer system. Essentially, they're the foundation of your entire computer framework. Without them, you don't have a network.
What Are We Going To Do When a Server Goes Down?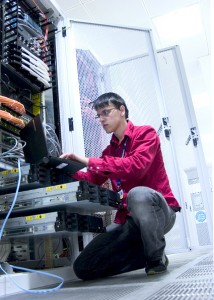 When a server goes down, a lot of things can happen. First, you panic. Everyone does. It's a natural response because you've become so accustomed to your technology that not having it leaves you crippled and unsure of how to react. Once you collect yourself, you can start to troubleshoot the problem and see what's gone wrong. Companies that have a technical support team are definitely in a better position because they will take the reins and resolve the issues. Of course, even without a team you can still get to the bottom of the issue.
Read more...