Page 37
Posted on February 21st, 2013 by Boyana Peeva in
Tech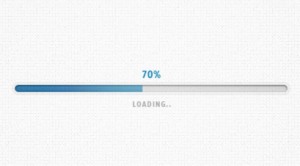 Website speed is important! Having a website that loads and responds quickly for visitors is a good thing as a slow, unresponsive website can frustrate visitors, causing them to leave the page before it even loads, and avoid visiting in the future.
Also, it's important to keep in mind that not everyone has very fast Internet speed. While you can't affect the speed of individual visitors' Internet services, it is important to optimize your website speed and web pages as much as possible, without sacrificing the quality of the website, of course. Another factor to keep in mind is that a fast-loading website may also do better in Google search engine rankings, which can influence your website's traffic.
The first step in increasing the speed of your website may be to check how fast it is currently. You can do so using the free WebsitePulse tools to get an accurate measurement of its current speed and an idea of how much you want to improve. Ideally, your website should load in no more than three seconds.
Read more...