Page 37
Posted on June 7th, 2012 by Victoria Pal in
Monitoring
,
Tools
,
Tech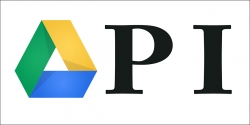 What's the fun in having a fully functioning API if you can't play around with it, right? Sometimes data is needed in different forms to serve a specific purpose. APIs are great when the existing interface and available functions are not enough. Getting data straight to spreadsheets is great for custom reports and graphics. So, let's learn how to do this.
Today we are going to focus on XML and export data with the HTTP API. Before we start, let me remind you that if you want to replicate and build upon any of what I'm writing below, you will need to register for any of our services – paid, trial or free. They will all give you access to our API and what you have in your account.
Read more...
Posted on June 6th, 2012 by Victoria Pal in
WebSitePulse News
,
Tech
Due to their nature, online poker sites are quite interesting to monitor. Along with other niches such as money transfers, live scores and FOREX sites, poker is relying on steady wind and a minimum set of interruptions to function properly. Poor performance and unavailable services are likely to cost players to any site failing to meet common expectations. We've decided to test the 10 most popular pokers sites and now we are ready to present our results. Poker can be fun and a lot of people choose to spend their leisure time spending a few bucks online. We hope our test help you choose the best place to try your luck.
Poker Site

Response Time

Read more...

Posted on May 31st, 2012 by Victoria Pal in

Tech

Since we have already discussed the history of the Golden Shield project and how the Great Firewall of China works, it is time to see how the Chinese netizens can get around it. There are a number of ways to get through. Even those without skills can seek help from tech-savvy individuals and still get around the Great Firewall.

The different methods to bypass the Great Wall require different levels of dedication and resources. The Chinese government is always trying new techniques to prevent users from circumventing the shield. Controversially, internet censorship is helping smaller industries to develop. Let's have a look at what's currently available at hand.

Read more...