Real-time transactions have become the new normal. In fact, MasterCard research found that consumers consider real-time payments more important than the Internet, next-day delivery, and utility services. As a result, banks and other financial institutions are increasingly turning toward real-time transaction monitoring.
Real-time transaction monitoring solves some pain points of providing real-time payment capabilities. It notably helps businesses deliver a digital payment experience that meets customer expectations with increased safety, compliance, flexibility, and reliability.
Before we discuss the main drivers behind real-time transaction monitoring, let's start with a definition.
What is real-time transaction monitoring?
Real-time transaction monitoring involves tracking customers' real-time payment activities about their historical data to identify suspicious behavior patterns and block these payments in real-time.
Suppose you've purchased abroad or are treating yourself to a well-deserved spending spree. Real-time transaction monitoring software might flag these purchases as suspicious because they don't align with your usual purchasing behavior. From there, you might get a call from your financial institution asking you to confirm that you made the transaction.
Transaction monitoring is also used by government agencies to identify suspicious or criminal behavior. For example, when you file a tax return online, they'll use transaction monitoring to record information like your IP address, the services you use, and the data you enter into their system.
The main drivers behind real-time transaction monitoring
Monitoring solutions have become more critical as businesses migrate online. Just like remote system monitoring solutions that protect your company's systems from downtime and threats, transaction monitoring shields your business from fraud and helps you meet customer expectations.
Let's look at customer expectations, fraud, and other main drivers behind real-time transaction monitoring.
Customer expectations
Customers expect frictionless, real-time payment experiences. According to MasterCard, they now regularly use peer-based, business-based, and government-based digital payments. They expect these to occur instantaneously and want to split bills with friends, enjoy low-fee transfers, and pay using their miles and points.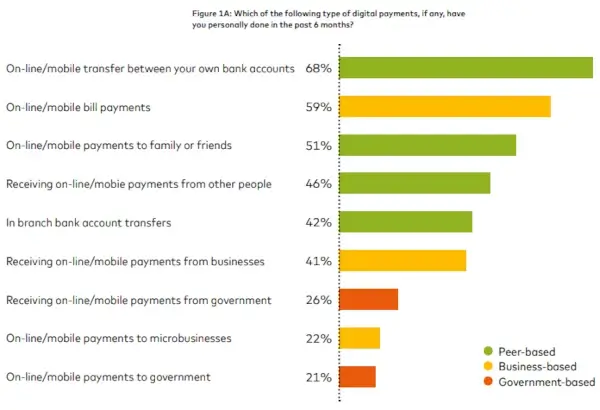 To meet these demands, businesses must turn to real-time transaction monitoring or lose out to competitors. They need to be able to track customer payment behaviors across demographics, locations, etc., to glean actionable insights to create better customer experiences.
Technological advancements
Championed by ever-increasing smartphone usage, mobile payment technology has evolved dramatically in the last decade. From peer-to-peer payment apps to QR codes, mobile wallets, and digital transfers, consumers and businesses alike are taking advantage of the efficiency of mobile payment solutions.
As a result, real-time transaction monitoring is needed to support and secure mobile payments—but it doesn't end with smartphones. Other technological innovations, such as cryptocurrencies and biometrics, are also driving the need for transaction monitoring for security purposes.
Fraud prevention
Potentially the most critical driver of real-time transaction monitoring is the need to prevent and detect threats. The ability to spot a suspicious transaction or pattern of behavior and block it in real time can stop fraud attempts in their tracks.
This is also key to fending off money laundering schemes. Chainalysis estimates that in 2021 alone, cybercriminals laundered over $8 billion worth of cryptocurrency.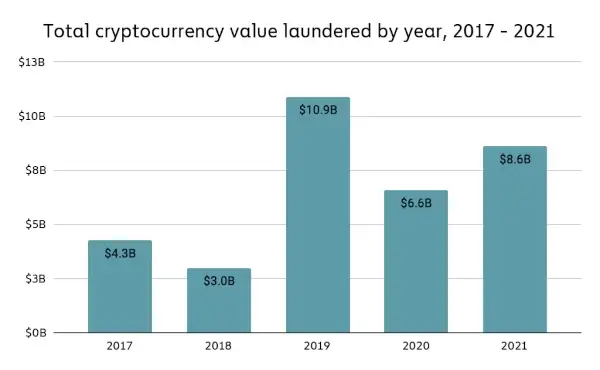 A money laundering scandal can wreck a business' reputation beyond repair. This is particularly true for banks, financial institutions, and other organizations that rely on the importance of security, trust, and reliability.
To determine individual risk levels, transaction monitoring can even analyze contextual customer data (such as occupation, country of residence, payment methods, etc.). Customers deemed to be high risk can be monitored more frequently and comprehensively.
Regulatory compliance
One of the main reasons businesses are moving away from legacy systems is their inability to comply with evolving regulations.
Even enterprise-grade legacy systems often do not adhere to basic regulatory submission requirements, documentation laws, and security implementations. This starkly contrasts accounting software for small business use, which can effortlessly comply with numerous regulations, including MTD, thanks to powerful accounting features like advanced financial reporting.
Failing to meet the requirements laid out by AML, CTF, NACHA, and other regulators can have serious financial, reputational, and even legal consequences. Luckily, digital solutions like transaction monitoring software instill confidence in regulators.
These demonstrate that you're not merely avoiding criminal activity but taking steps to fight it. This ultimately helps forge better business relationships with regulators and financial partners while protecting your reputation and assets.
eCommerce market saturation
The booming eCommerce market is currently driving extensive digital transformation—and it often feels as though start-ups and small businesses are taking the reins. Born online, they typically adopt business models that, at their core, are hyper-focused on creating the high-quality digital experiences customers expect.
This includes real-time payments. The rapid saturation of the eCommerce market makes keeping up with the competition even more critical, and real-time payments and transaction monitoring are just two of the technologies you should implement if you're trying to attract and retain customers in the online space.
Globalization
The globalization of payments is afoot, with countries like the UK, the US, and Australia leading the way. Global payment standards facilitate cross-country transactions, empowering businesses to reach customers worldwide.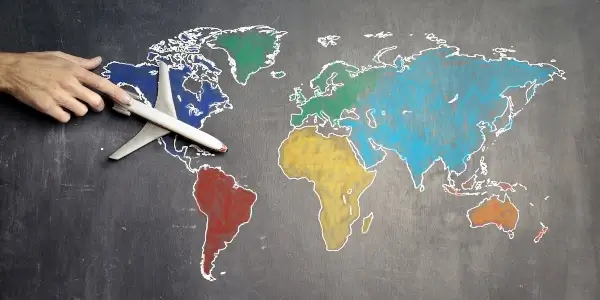 However, enabling real-time payments on a global scale can decrease your visibility into what becomes a more complex payment environment.
Take tax regulations, for example. In the UK, businesses will soon be legally required to file digital income tax returns using MTD-compliant tax return software. This is part of a government initiative to digitize and streamline the tax system.
In the UAE, there are no income tax charges on salaries or wages paid in the UAE whatsoever - not even for non-residents. However, there will be a new corporate tax introduced in June.
Keeping up-to-date with all of these differences can become overwhelming. If you're careless, it could even land you in financial or legal trouble. Real-time transaction monitoring can counteract some of these issues. As well as protecting you against potential threats, it helps you track and analyze profitability and compliance across different channels and locations.
Armed with location-specific payment data, you can work on creating better experiences based on the preferences of local audiences.
Streamline and secure customer experiences with real-time transaction monitoring
Real-time transaction monitoring software is as vital to your business' security as your network threat and vulnerability monitoring software. Without it, you put your customers at risk of fraud and your business in danger of non-compliance.
Real-time monitoring mitigates these risks. Using AI and automation, it grants you immediate visibility into customer transactions and historical payment data, automatically thwarting suspicious or criminal payments in real-time.
Adopt real-time transaction monitoring now to meet—and even exceed—your customers' expectations in the digital-first payment climate.