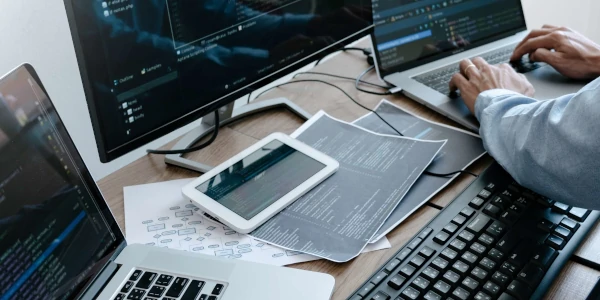 Companies must effectively monitor their assets and networks in today's competitive setting, get the most significant result, and react swiftly to problems. However, such a situation is unusual for companies that continue to run in a traditional, isolated setting. These companies frequently don't have precise asset performance tracking procedures.
By utilizing the IIoT-enabled remote monitoring framework, businesses may overcome these difficulties and achieve significant gains in operational efficiency. Businesses can have complete insight into their facilities and assets with remote monitoring while not physically present at the site.
Remote monitoring enables you to observe, monitor, and control resources and facilities without being on-site. Many technologies, including wireless networks, sensors, data processing, and cloud services, enable this potential.
Together, these technologies improve asset visibility, predict breakdowns, and minimize resource utilization, enabling continuous, cost-effective, efficient operations.
Remote System Monitoring Solution Overview
Remote Monitoring and Management Software is a solution that assists IT administrators in streamlining their organization's remote device and endpoint control. IT administrators of companies and Managed Service Providers (MSPs) that provide managed IT services to other businesses can significantly benefit from RMM software in terms of the time and effort required to maintain and administer a significant number of devices.
According to a research report published by Market Research Future, the remote system monitoring solution market will reach over USD 6 billion by 2030, growing at an 18.64% CAGR between 2022 and 2030.
This application is ideal for addressing firms' remote device issues when implementing remote or hybrid operations. Rather than manually managing many devices, remote monitoring software for employees enables IT administrators to automate common processes and enforce security standards on their remote system deployments without wasting energy and time on on-site visits.
Advantages of Using Remote System Monitoring Solution
There are numerous benefits for businesses that choose remote monitoring and controlling their asset. Once built, the system's monitoring features will increase productivity while improving overall process efficiency.
Enhanced System Security

Cybersecurity is crucial for companies that incorporate IT into their business operations. All businesses must take necessary precautions to safeguard sensitive information and systems from hostile cyber-attacks. Data breaches can significantly affect business owners regarding brand image and revenue.

According to the Cybersecurity Ventures report, worldwide cybercrime expenses are expected to rise by 15% yearly, reaching over USD 10.5 trillion yearly by 2025, up from USD 3 trillion in 2015.

When dealing with sensitive corporate and confidential customer information, you must ensure it is not stolen or lost. Security vulnerabilities might harm your reputation and cause you to lose loyal consumers. Fortunately, the remote monitoring tool can remotely control clients' devices and give alerts if any problems arise.

Installing remote monitoring systems not linked to the IT network enables continuous surveillance without worrying about cyber risks. All data sent to the cloud database is encrypted for further protection, and it is only used to warn and alert users about machine conditions, not to manage the equipment. To take necessary steps, alerts can be transmitted to business owners or IT operators by text messages, email, or software notifications.

For example, if an illegal user attempts to connect to the network using their computer, RMM will detect a new device. It will also notify the business owner of failed log-in attempts. With this program, you can rest assured that all data is protected.

Automated Maintenance

Another significant advantage of remote management tools is the preventive approach it provides companies. Remote monitoring solutions offer a clear advantage compared to regular monitoring and maintenance practices.

While traditional monitoring may only detect and repair some machinery issues after a complete system outage, the IT team can utilize data from remote system monitoring to help predict system failures ahead of time. This allows for a more proactive approach to asset maintenance. Alerts provided through email and SMS allow businesses to intervene before the device issue worsens.

Many companies use project management solutions to help agile teams plan projects, monitor progress and provide the necessary service on time. Check out the Zoho Sprints review to know how this solution can help once the remote management solutions predict system failures.

Backups and Disaster Recovery

If the systems crash, remote monitoring, and management software prevent data loss with the cloud backup functionality. It can monitor data changes and back up everything from individual files to entire servers. Even after a disastrous event, keeping your business running is a significant benefit of the remote monitoring and management system.

The IT support team does not have to wait for anything to emerge before detecting an issue. The support team monitoring the company's infrastructure will be aware of all the potential problems so that they can be resolved before they harm the business.

This is critical because the late resolution of the issue might harm the organization and expose it to different cybersecurity threats. Retroactive fixes will free up resources, allowing businesses to save costs.

Detailed Data Collection

The remote monitoring and control tool provides operators with vital information on how well their apparatus performs. Data collected by the software can be electronically recreated as graphical readouts displaying equipment performance over time. As a result, representations of asset performance on weekly, monthly, or annual bases can be utilized to expedite decision-making and enhance the production process.

IT administrators may evaluate device usage, employee behavior, and much more using the remote monitoring management tool's comprehensive data for numerous parameters such as equipment unlock attempts, battery level, location reports, and screen time. This allows IT administrators to monitor device usage trends and track issues more effectively.

More Uptime

Equipment downtime is one of the primary issues that businesses want to prevent. Downtime harms revenue, increases the cost of unanticipated repairs, and reduces customers' trust due to missed deadlines.

According to Statista, 25% of respondents worldwide estimated the average hourly outage cost to be between 300 hundred USD and 400 hundred USD. Furthermore, downtime can harm personnel morale and productivity because their ability to execute tasks is impaired.

A preemptive remote uptime monitoring solution will allow device users to monitor equipment once installed. With the surveillance system, quick diagnostics, automated recalibrations, and adequate upkeep are all possible, saving total process shutdown and downtime.

Increase Productivity

The best remote monitoring software allows personnel to dedicate more time to projects by reducing the chance of interruption and ensuring that systems are optimal. The organization will be able to do more and better serve clients, resulting in greater customer happiness and profitability. And if difficulties do develop, the support team may handle them remotely without interfering with ongoing operations.

Enjoy Higher Cost Savings

According to the conventional break-fix approach, the company must pay the IT solutions provider each time they upgrade, repair, or install something for the company. However, when you work with Managed Service Providers that use remote management and control solutions, all for a monthly cost. When your IT infrastructure is optimized and operating effectively, you save money on maintenance and device replacement costs.
Top Features of Remote System Monitoring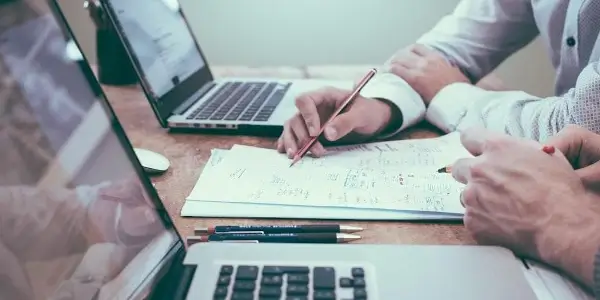 Live Analog Monitoring

You can't monitor critical environmental conditions without the correct analog sensor technology. A simple discrete sensor can only give binary on and off information. Analog sensors can provide accurate readings. Because the number of discrete sensors is restricted, ensure your remote monitoring tool has live analog monitoring for gathering data.

Alert Methods

Errors can occur in a variety of places in large IT systems. A single faulty switch can cause significant interruption. Network and server monitoring technologies enable you to detect faults and their sources, accelerating the troubleshooting process immediately. For proactive support, receive real-time warnings with complete system health monitoring. Alert methods can vary depending on the monitoring service provider. The most common are email, text message (SMS), voice call, instant messenger, pager, SNMP trap, and URL notifications.

Pro Tip: Most users prefer getting emails for their alerting needs. Make sure there are no issues regarding your email delivery.

Data Backup

Ensuring your company is prepared for anything starts with reliable data backups. A robust remote system monitoring software ensures that backups are always available to recover a deleted file or restore a whole database.

Real-Time Analysis

Real-time network traffic monitoring is another crucial feature of the best remote monitoring and management software. It shows the online and mail traffic that passes via the company's network, among other things. You can respond immediately if you discover an irregularity or increased traffic.

Visual Data and Graphic Display

It's convenient to have visual representations that provide you with a rapid overview of the network's current condition and the health of each device. To determine how devices are operating, for instance, you can check charts of CPU load and CPU usage monitoring. Additionally, you can create reports on availability to share with the rest of your team. A dashboard's graphical elements can be arranged as you like, which is a bonus.
Finding the Best Remote System Monitoring Software
Remote monitoring and management tools offer businesses seeking efficient remote management a sense of relaxation amidst the chaos that pandemic-driven remote working has produced.
Your business prevents problems that could otherwise be avoided because of this tool. Your system is better protected from threats, and you can enjoy reduced costs and increased productivity when a remote monitoring and management solution is used.
With the help of the best remote system monitoring in 2022 providers, such as WebSitePulse, you can make the most of your free time by concentrating on your business while experts check that your systems are operating correctly.