Posted on March 28th, 2013 by Boyana Peeva in
Explainer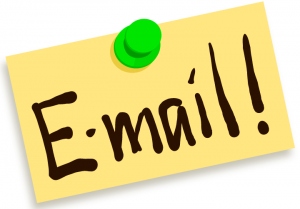 SPF (Sender Policy Framework), is a system that authenticates and identifies servers that your domain can use to send mail. The aim is to ensure that unauthorized spammers and cyber criminals do not send messages to recipients that supposedly come from your domain. With SPF in place, recipients can check the available records to determine whether the received e-mails originated from an authorized mail server. Keep reading to learn more about the sender policy framework.
SPF Versus Sender ID
Contrary to popular belief, SPF and sender ID is quite different. The confusion stems from the fact that both use the same policy records syntax, validate e-mail sender addresses, and publish policy records in DNS. However, this is where the similarity ends. SPF validates two parts of the e-mail sender's address: the MAIL FROM address and the HELO domain. You can find this information by checking the records published by domain owners. It is important to note that both the HELO domain and the MAIL FROM are part of the SMTP protocol. On the other hand, sender ID is a Microsoft protocol that validates a single field of the e-mail address header. The header to validate depends on the choice made by the Purported Responsible Address (PRA) algorithm.
Read more...