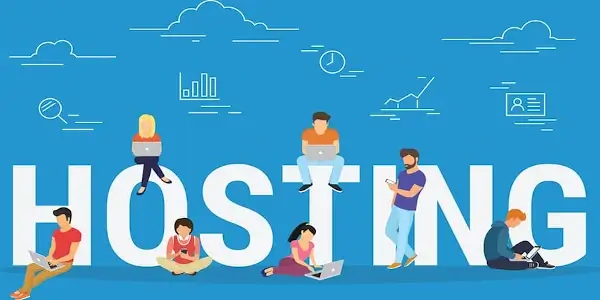 The forced transition of all business forms to remote work has created a high demand for hosting. To survive in the new conditions, even small coffee shops create their own web pages using the services of hosting providers or B2B eCommerce hosting platforms. Meanwhile, certain technical features of hosting do not allow one company to monopolize this relatively new services market. All this makes hosting service providing a good form of business to this day.
Providing hosting services, namely opening your own hosting company, is one of the modern business directions suitable for everyone interested in the development of the IT industry and has at least minimal experience in the field. If you decide to try it, we have a few tips to help you open your own hosting company in 2022 and find your first customers.
How to Start Your Own Hosting Business in 2022
Start small. Think of a name for your company that sets you apart from others. Consider your growth tactics.
Decide whether you want a DBA (Doing Business As – Fictitious Name) or a Corporation (LLC, S Corp, or C Corp). We recommend filing your business as an LLC with the chosen state without going deep into the details. You can then select an S Corporation status with the Federal government (the IRS), which is more beneficial for a few reasons. In terms of corporate structure and limited liability, an LLC guarantees more flexibility than other types. The same goes for filing taxes as an S Corporation.
You don't have to rent servers right away and expect many customers. And even if they come, you will need to hire a team of experts to serve them. So if your budget is limited or you're not ready to take risks, consider reselling hosting services. Hosting companies often have special rates designed for resale. So, anyone can become a novice hoster.
Why is it profitable and convenient? First and foremost, you don't need to buy expensive hardware. Reselling hosting services are very cheap, and, at the same time, all the necessary enterprise software can be installed instantly. You do not need to look for a team of administrators who will configure the hosting system, which results in additional savings. Moreover, hosting providers also typically provide tech support. Plus, you will not need to worry about technical assistance for your customers, as the provider does this.
Resale hosting services are excellent at the start when you only want to try yourself as a hosting provider. When you find customers, over time, you can try to rent separate equipment in a data center, hire a team of professionals, and move on. In the early stages, it's important not to lose motivation and find customers who will buy your services.
When searching for your first customers, you can visit niche forums, freelance sites, offer services to your friends, and ask them for feedback later via an online survey (today, many survey software can help you with that). This will help you identify the direction you need to take to grow and avoid mistakes.
Now let's see how you can launch your business as a hosting provider in more detail.
Steps to Consider When Launching a Hosting Company
1. Choose your direction
To decide on the right business direction, you want to analyze and choose the following things:
The target market for selling hosting services. This includes selecting a category of potential customers and calculating the most attractive segment of your TA;
Forms of offered hosting: reseller (resale), VPS-hosting, dedicated server, etc.
A unique offer that separates hosting from standard services. Study your competitive environment in advance;
A striking name that will be attractive to your potential customers;
Customer-friendly design of your hosting website.
Considering the evaluation capabilities studied at the previous stage, all the details should be worked out. Depending on such capabilities, the income on hosting can take the following selling forms:
Your own equipment and data center. Your client gets a separate physical server or a virtual VPS server, which uses only part of the resources of the main server;
Virtual single server. One server can distribute its resources on a set of virtual VPS for low-power Internet projects. A separate server does not require building complex engineering systems. It can be additionally installed in an office server room or even at home;
Dedicated server. If your client is looking for powerful hosting, you, as a hoster, will have to allocate an entire resource of your physical server;
Cloud computing (SaaS, PaaS, IaaS, Cloud-hosting). Your customers get access to application software or project management software on your server (SaaS) or install their powerful software on your platform. You can charge a subscription fee, an hourly usage fee, or a separate fee for each connection. Many mobile apps are hosted by their creators in third-party data centers, and access to them is resold through paid subscriptions;
Processed hosting. Advanced server software can use anti-hacking software to protect your hosting from DDoS attacks and remote hacking. Server software can also handle hosting statistics, restrict access by IP address, and more;
Highly-specialized hosting: game hosting, space for emails, and web pages; Promotional resources and social networks buy such hosting only in branded data centers;
Resale hosting. It often happens that instead of buying a hosting company's own resource, clients purchase someone else's hosting, purchased for resale under a proper name;
Server & Network Monitoring. Network monitoring is the continuous process of monitoring a digital network to timely detect malfunctions and errors and respond to them quickly and appropriately. The network is monitored by the network administrator using various notification tools. Network operation monitoring is carried out according to the following procedure: at certain intervals, special programs send requests to the network addresses specified in the settings. In case of an incorrect or unsuccessful result of such a request, the monitoring system sends a signal to the network administrator or automatically performs specific actions regulated by the network protocol.
Additional services include registration and sale of domain names, DNS, and SSL certificates.
According to Gemotiv Magento e-commerce development company, In addition to direct income from hosting, large companies can save significantly by creating compact data centers for their own needs exclusively. Companies have complete control over physical access to their servers and do not overpay hosting intermediaries for their services. This is especially true for creating internal corporate networks "hidden" from the Internet.
2. Evaluate your business capabilities
Any business begins with a comprehensive assessment of its capabilities. Before creating a business plan, decide on the following aspects:
Start-up capital. This includes not only free funds but also your existing equipment, hosting software, and advertising contracts;
Space availability for a server room or equipped space for one or more servers;
Ability to obtain a business loan or a loan in case of force majeure (equipment failure, purchase or lease of servers for a large order);
Available human resources (managers, support staff, etc.). Evaluate when you create a sizeable hosting business based on your existing company.
You should determine the cost of launching a hosting project based on the initial conditions. This will help you calculate the level of income required to pay off the business in terms of electricity and equipment maintenance fixed costs.
3. Choose your partners
Hosting services are highly inconvenient to implement alone. And if you don't have your own servers, having hosting partners is a must.
The following legal entities can be your partners when launching a new hosting company:
Data centers;
Intermediaries;
Outsourcing companies;
Custom e-commerce solutions companies
Service companies (equipment repairs and maintenance);
Companies supplying software, etc.
A data center, or data processing center (DPC), is a specialized building for hosting servers and network equipment and connecting subscribers to Internet channels.
Not all hosting providers have their own data centers. Some use the services of third-party data centers, e.g., DataCenter in Amsterdam. This is because building a data center can be pretty expensive. Thus, according to (consulting firm), building a data center of 90 square meters can cost you $1,000,000, i.e., the cost of 1 square meter will be around $11,000.
The quality of delivered hosting directly depends on the reliability of the data center, which contains the used equipment. In terms of reliability, DPCs can be classified as follows:
Tier 1. Your equipment is connected to a communication hub and a common power supply. Cables and cords are exposed to the elements. Only basic connection and fire safety standards are observed. This is the lowest-budget version of a server room. It's characterized by dangerously low fault tolerance. A power failure or any other malfunction in the engineering system will stop the work of the entire data center. Because of the frequent failures and repairs, such a server room stays idle for an average of 30 hours per year.
Tier 2. Your server room has a backup source of an uninterruptible power supply. Cables are gathered in pipes or hidden under raised floors. The cooling system is reinforced. All elements of the engineering system are reserved under the scheme N + 1, i.e., another redundant is connected to the N number of components of the same type for backup. If one of the main elements fails, the reserve one will take the load. Such a server room has a high index of fault tolerance but is forced to stop working during repairs or scheduled maintenance.
Tier 3. The engineering system is reserved in the 2 N scheme, i.e., each of its functional groups of components has a connected copy. If this group fails, the twin starts to perform its function, ensuring that the entire system operates smoothly. An outstanding feature here is the ability to repair and maintain the server room without interruption.
Tier 4. The 2(N+1) formula complicates the redundancy scheme; that is, a group of elements of the same type has both a spare component in its structure and its exact copy for backup. Such double redundancy gives the highest fault tolerance of 99.995%. The equipment continues to operate without interruption during repairs and maintenance.
4. Register your equipment
Owners of data centers and individual hosting servers are required to legalize their activities as follows:
Register as a legal entity;
Obtain a license to provide telematic communication services;
Receive a permit to operate a telecommunications hub;
Obtain certificates for servers and auxiliary equipment;
Certificate a service accounting system;
Obtain a license for data transmission. Such a license is only required when placing your equipment on other people's technology sites.
These requirements vary from country to country. For example, in Russia, they do not apply to host providers who have hosted servers outside the country or have no server hardware. Reselling someone else's hosting is exempt from bureaucratic delays.
This type of service is carried out on the terms of an agency agreement with the server's owner. Moreover, the terms of the original agency agreement are transferred to the entire chain of intermediaries. If the server owner prohibits the placement of specific content (pornography, incitement to terrorism, etc.) on its technological resource, the end client must comply with this requirement.
5. Set up your website and hosting control panel
Selling web hosting is done with a solid website, which should have the necessary functionality and presentable design. A high-quality hosting provider's control panel has the following essential elements:
Billing platform for invoicing;
Shopping cart for hosting services;
Customer support channels;
CRM system.
The most popular panels are cPanel, Plesk, hPanel, Direct Admin, Webmin, and ISPmanager.
6. Start searching for customers
Web hosts actively advertise their services on the Internet using the following tools:
Promoting through friends on social networks.
Advertising on forums and in the comment boxes on websites.
Advertising on various search engines.
Banner advertising.
Creation of many advertising pages. For their placement on the Internet, they often use their own hosting.
In most cases, specialized agencies are hired by hosting providers for promotional newsletters. Providers indicate their target audiences; after that, professional marketers of this or that agency place advertising on sites visited by potential clients of the hosting provider. On their own, hosters usually actively search for their clients only at the start of business.
Of course, you can take on the marketing tasks internally, and though it may be difficult, it's likely to be more cost-effective than an agency. The top advertising opportunities for hosting providers are affiliate marketing, influencer marketing, paid advertising, and content marketing.
The key is that you try to stand out. This may be possible by doing things differently than other hosting providers. For instance, you may want to consider investing in webinar software to bring blog and website experts to help you host digital training sessions to help your customers succeed at their craft.
What is WHMCS
WHMCS is a universal solution for automated management of billing, customers, and their support for various types of online businesses. Due to a variety of functions, WHMCS allows you to manage customer accounts and automate multiple processes. A distinctive feature of WHMCS is its ease of use - working with a control panel is very user-friendly, thanks to the intuitive interface.
WHMCS was developed by a private company located in the UK. The product appeared in 2005 as one of the first attempts to combine an automated accounting system, a client management system, and a support system into one.
Since that time, a lot has been done in both directions, and today, we can safely say that WHMCS is one of the most powerful and popular solutions among companies providing hosting services and beyond.
The system is regularly updated and improved, and the dev team is actively working with clients, considering their needs. In the absence of specific functions or features, customers can always ask the dev team to integrate new features into the billing system.
Constant improvement and refinement make WHMCS a genuinely unique product. The developers' meticulous work on improving the system makes WHMCS more useful.
Extensive functional features make this billing system one of a kind. Among domestic billing systems, WHMCS is distinguished by its optimal price, broad functionality, and ongoing support. All this makes the system more attractive to hosting providers.
Facts about WHMCS
According to Appvales, WHMCS is the most popular customer accounting and support system in the world among hosting providers (and beyond). This system is used in more than 90 countries around the world.
All the main goals and objectives of WHMCS development and improvement are formed based on the feedback and wishes of its users.
Updates with new features and improvements are released with a frequency of at least once every three months.
WHMCS has a vast community, which has helped develop many modules extending the product functionality.
You can count on our qualified support and make sure that all the issues related to technical aspects are handled and addressed directly to a professional WHMCS development team.
Main WHMCS features
Customer accounting - worldwide currency support, tax accounting, one-time and recurring payments, built-in ticket system.
Automation - processing payments, refunds, fraud checks; creating, changing, and managing products/services, registering, transferring, renewing, and managing domain names.
Ease of use - simple and intuitive interface; quick download, easy installation, and efficient support.
Products/services include free, one-time, recurring payments, late fees, customizable additional user data, and fields.
Transactions - more than 50 supported payment gateways, payment logging, payment and transaction statistics, and payment transaction reports.
Support - an integrated ticket system (messages), a knowledge base, file uploading, failure, and planned works notifications.
Modules - creating, suspending, deleting, switching, SSL certificates, renewing name servers, extending products, services, domains, etc.
Customizability - client and admin parts, order forms, CCS languages, and styles.
Developer-friendly environment - templates for module development and internal events, API.
Top-Level Domain (TLD). What is it?
It's imperative to understand what a TLD is because this is the only way to choose the right domain for your site.
A top-level domain (TLD) is the last domain name element located after the final dot. Since it's at the end, it's also known as a domain suffix. More than a thousand TLDs are available, but the most common are .com, .org, .net, and .edu.
A domain name is divided into three levels: a subdomain, located at the front or left side; a second-level domain, or parent domain, located in the middle; and the already-mentioned first-level domain, known as a top-level domain, or TLD, located at the end (to the right of the last dot).
A domain name with a second-level and upper-level domain is a fully qualified domain name (FQDN).
Thus, if we take "sub.example.com" as an example:
"sub" is a subdomain;
"example" is a middle/second-level domain;
".com" is the top-level domain.
A dot separates all domain levels. As you can see, the first level domain is ".com." It shows that this site is commercial.
In what way, you ask?
Aspects of domain names, especially TLDs, are coordinated by the Internet Corporation for Assigned Names and Numbers, ICANN.
ICANN associates domain types with certain types of websites. Since a top-level domain must match the subject matter of a website, we can determine what a web page is about by simply looking at its TLD.
The official list of TLDs is maintained by an organization called the Internet Assigned Numbers Authority (IANA).
How to Register a Domain Name
Different ISPs use different systems, so the process may vary slightly, depending on the domain provider.
Usually, the first step is to search for a domain name. Most domain name providers offer a special tool where you can enter the desired domain name and see if it's available. Some providers also offer several options for potential domain names that might interest you. That's in case the domain you're looking for is already taken.
From this point, all that remains is the formal part of completing the process - placing an order and paying for your new domain name. After registration, you will have access to your control panel with all the necessary management tools.
Difference Between a Domain Name and Hosting
Going back to the beginning of this article, if a domain name is like your physical address, then hosting is like a physical building and what's stored inside.
Domain names are used to create a convenient link to connect what visitors type into their browser's address bar with the server used to host the website. Domain names are entirely digital and stored in a centralized database.
Hosting is a little different because it requires a physical server located somewhere and connected to the Internet. It's essentially like a computer hard drive that stores all files and databases of your website.
When you enter a URL into your browser, it sends a request to the specific server that hosts your site. The server then downloads the files and transmits them over the Internet to the device you're using, and it downloads the files and displays them.
So, what is a domain name?
A domain name is essentially an email address in the context of hosting sites. Here's what you need to know:
A domain name is like a house address but for a website;
Domains consist of a site name and a domain extension (e.g., .com);
ICANN controls the registration of all domain names;
Domains work by redirecting visitors to the appropriate server;
".com" domains are the most popular (46.5% on the Internet);
ccTLDs use country codes and denote geographic territories (for example, .cn or .es);
gTLDs are usually designed for specific use cases (such as .org for organizations);
Each domain name registrar has its own slightly different registration process;
You can use search engines to find available domain names;
Domains can be transferred from one provider to another;
Servers are special computers that store your site's files.
Conclusions
Launching your hosting company in 2022 can be challenging due to the enormous competition. But this goes for almost any online business these days. In any case, you can try and succeed, and stand out from the rest. The most important thing is to find your niche and be persistent.