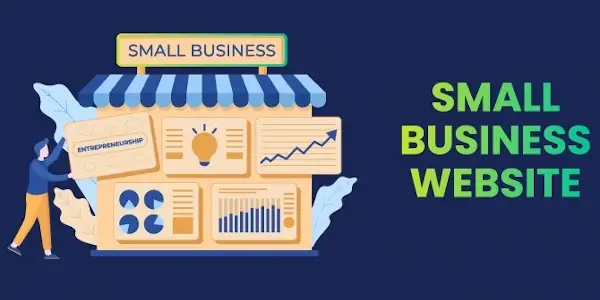 Without an online presence, running a business is no longer possible. You can't rely on only social media to reach out to people and provide all information related to your business, from products, descriptions, prices, and functioning hours.
People look for everything online. If you have products or services, you need at least a small business website to let people know what you deal with. It surely helps you provide a market, reach more customers, and gain popularity quickly.
It also builds people's trust in your business. You can create a website or take help from a website development company to make a small, essential, and well-designed website that can gain you advantages you can't even think of.
This blog post will explore and learn more about a business website and how to build a website for your small business.
Overview
It has become necessary to have your website promote its presence online and improve user engagement with your website. Building, developing, and maintaining a website is known as web development. Web development covers designing the website, backend, and frontend solutions, management, and administration of the database, which can be costly for small business owners.
Whereas website development with WordPress can help you build a fantastic website without worrying about coding and your budget. Website development is not as complex as it was in earlier days. Now, you can prepare your website by just going through the guidelines below about building a website for a small business.
Here is a small overview of the web portal development of your small business:
Selecting the suitable CMS.
Domain name selection for the website.
Purchasing hosting for a website.
Choosing Themes/ Templates.
Customization.
Website SEO.
Launch your website.
Uptime monitoring.
1. Selecting the Right CMS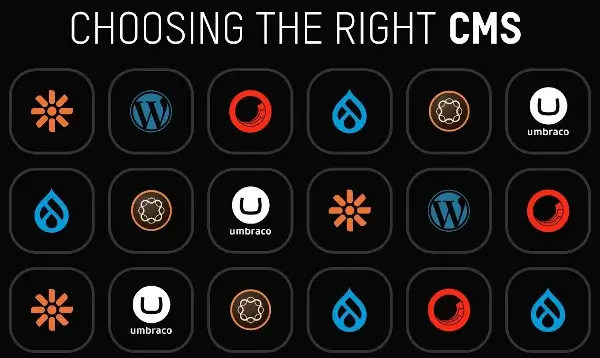 A content management system is a platform to design websites that helps create, build, and administer a company's website without knowing how to code. CMS services are more convenient than custom software development services, which provide ready-made solutions; you can choose the best among them.
Many CMS options are available such as WordPress, GoDaddy, Weebly, or Wix. These website builders will benefit you and your small business as they are simple to use and reasonably priced.
Among other CMS, WordPress is the most famous website builder. It provides customizable templates, a free domain, a server, and a page structuring framework to host your files.
Over the years, WordPress web development services have become popular, powering around 14.7% of top websites. 43.10% of all websites are built with WordPress development services, and they are currently building over 500 WordPress websites daily. WordPress is used by small to large corporations and is the easiest tool to build a website with a drag-and-drop feature.
Nowadays, a lot of options are available for website building. But website development costs can be off-budget, whereas if you are looking for cost-effective, search engine, and mobile friendly, you should go for WordPress.
2. Domain name selection for the website.
Your domain name should match your business name. Suppose you are not sure how to pick a name for your business or what if selected names are already taken. In that case, there are many online name generators to help you with, such as Domain Wheel, Hostinger, GoDaddy, Namelix, and many more.
While picking names, people often make a common mistake, and that is choosing a name and using .com. There are already so many names and businesses registered with .com that buying a business domain with .com will be hard. But, there are numerous TLD (Top Level Domain) available Such as .net, .edu, or .store as well as you can use location-based Top-level domains such as.in, .uk, .de, .tk, .us.
Here are a few things you need to keep in mind before choosing a domain name:
The name should be easy to spell for people.
Make it short and straightforward.
It should be relevant to your business.
Using keywords can help.
3. Purchasing hosting for a website
Hosting your small business website requires a provider who can be a reliable source and maintain a good reputation for hosting. If you are planning for a complete website builder, you can carry on with other steps, but for WordPress, you need to know that there are several hosting companies for amateurs. Hostinger, DreamHost, GreenGeeks, and Blue Host are excellent web hosting companies.
Have a look below at the following additions they included in web hosting:
Good Customer Service.
Unrestricted SSL certificate.
User-responsive dashboard.
Customization.
Complete set of tools.
Fast and secure.
Reliable e-mail service for your business e-mails.
4. Selecting Themes/ Templates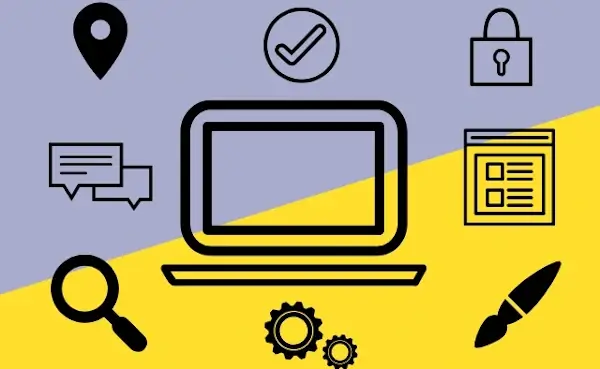 Building a small business website requires a great theme because unique themes reciprocate excellent responses. Yes, you understood it right; custom web development solutions help to develop customized solutions, including themes and features for your website, brand, or service, but for a small business, it can be pricey. To help you with that, you can take help from website builders such as WordPress, Weebly, or Wix, which provide pretty similar experiences with easy-to-use features and are worthwhile.
Countless website themes are available in WordPress and Weebly with excellent tools and features that your website needs. You can easily choose a proper website framework for your business. WIX and GoDaddy offer such services if you have no idea or want an already-built website.
With these websites, you must answer a few questions related to your website and business, and you will have a customized, ready-made website for your business. You can hire expert website developers to build a website on WordPress, saving you time and speeding up your process.
5. Customization
The next step in the process of building a small business website is the customization of the chosen theme or template. You have to fill in all the necessary info on your website; you can also select more pages if you need and delete the unnecessary columns you don't need. Each platform provides you with unique features for such customization, as WIX offers design freedom, and GoDaddy is beginner-friendly. Strikingly provides a variety of free landing pages. Weebly is best for small businesses. You must remember the basics of website designing services with different website builders to build and customize your website.
User-friendly design – while designing, it is essential to create a website that is easy to navigate for customers with great UI/UX.
Header and Footer – The logo, contact, name of your business, tagline, links to social media, operating hours, and necessary information requirements for your customers should be visible to them on the header and footer.
Landing page – The first page where your customer will land has to be attractive and well-designed with all the features, testimonials, links attached to blogs, and other services which make users spend time on the website.
About Us page – All businesses require an about us page, although it is unnecessary. To set a better connection with your clients, you need to provide some info related to your business and as well as also you. You can use photos, videos, or your team and top leaders to make it more evident.
6. Website SEO
After building a small business website, the next important work is optimizing the website to improve its ranking and make it more visible. But how do we do that? You can improve the ranking of your website by using keywords, writing proper headings, and using FAQs and blogs. Nowadays, many tools are available for keyword search; you can simply search relevant keywords in these tools, such as Google keyword planner, aHrefs, and SEMrush.
Using relevant keywords in your landing page, metadata, and content can help you rank your small website better. But remember not to stuff keywords in your content. It can lead to the banning (temporary or permanent) of your website, and search engines can reprimand you on used tags. So, properly use keywords to be more visible to your targeted audience.
7. Launch your website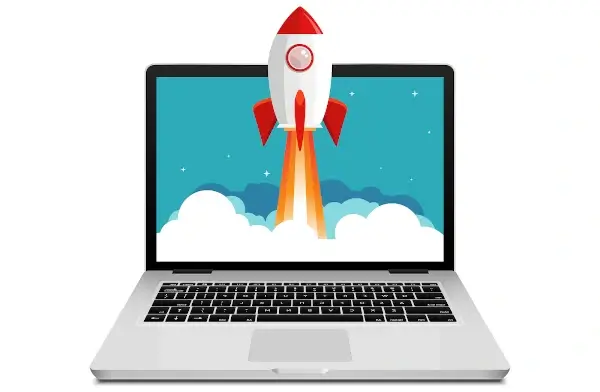 Using a roadmap template for website building can be immensely beneficial. A roadmap to website building ends with launching your website. You must proofread the whole paragraph and other features or pages you added to your website. Before unveiling your website, it is a significant step to detect any error, typing mistake, and overlapping of any page or words. You should also run a test to check for broken links, speed, and how it will look after publishing to the audience.
On average, 19 percent leave a website that is slow to load, so check the speed. If your website takes so much time to load, then your website requires some changes, including compressing your images, apprising plugins, and implementing caches. Other issues can be sorted with a detailed and careful go thorough. When you realize the website is ready, you can "Publish" your website. But the work doesn't stop here. It would be best if you did continuous webpage monitoring to improve your website's speed, securing it from any cyber-attack and eliminating errors and bugs for the smooth running of your website.
8. Uptime monitoring
Uptime monitoring is an automated service that checks whether your website is available at given time intervals. When it goes down, the monitoring provider alerts the right person on the development team so they can take care of the occurred problems. Uptime monitoring helps you minimize your operating costs and customers' frustration.
Conclusion
In today's time, any business's foundation is its website. With a website, you can reach a larger audience. Creating a website can be time-consuming; as an owner of a business, you indeed have many vital parts in your business to look for. While building a successful website will require your time and research.
With a development team, you should get expert assistance in selecting the suitable CMS and choosing a proper domain name, hosting, and theme. They should help you with website customization and site launch.
Usually, SEO and monitoring services are separate companies specializing in SEO and monitoring practices.