Page 39
Posted on February 24th, 2011 by Victoria Pal in
Tech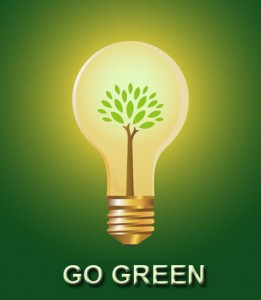 How can you run a server and still feel good about your energy bill and the environment? That is a hard one, because no matter whether you are running a server for business purposes, or a personal project, the power company bill arrives at the same time every month. Here are a couple of things anyone can do to improve the situation. These are applicable to both home users and people running one or more servers.
Modest hardware updates
CPU
Find out if you can do reasonably-priced upgrades. If you are able to buy a CPU, which uses less power, but provides the same performance – do so. New CPUs pop up all the time. One good preemptive action against fast changing technologies is to purchase a good board. Spend more on it and it will pay off with better CPU support. One example is the Phenom II x4. Mid-range priced AM3 motherboards supported all x4 processors. Currently the same motherboards support x6 CPUs. You might spend a bit more on the x6 CPU, but second hand prices for x4 are still very good, so here are another 2 core out of nothing.
Read more...
Posted on February 18th, 2011 by Victoria Pal in
Tech
Twitter has many faces. People tweet about anything really. There are those who find it entertaining. On the other side, many people can't make heads or tails out of it. We also have the numerous business accounts trying to inform the world about their service. Due to its simplicity, there are a lot of ways to use Twitter. One more recent approach is to use Twitter to keep an eye on your server.
You can have your sever tweet. Now that is an idea to keep your mind occupied and by "occupied" I mean to make you wonder what the practical use of it will be. It might look illogical to have your server spam the web with random updates on its status. People are rarely interested in such information. Fortunately, people have little to do here. Letting your server tweet about itself can be a great way to keep and eye on it by using no special app but rather your browser or tweet client.
Read more...
Posted on February 11th, 2011 by Victoria Pal in
Tech
Recently we witnessed a website becoming inaccessible for about 10 minutes. It doesn't sound that bad, if it were a regular site. The problem comes from the fact that this site had only one purpose – to record the votes for a TV contest with a limited voting timeframe of 10 minutes.
This could have been avoided easily with no extra expenses for server hardware or premium hosting service. They only had to use Lighttpd, a lightweight open-source web server. After all, they only had to serve these 2 pages, one holding the voting options and one more to let you know that your vote was submitted.
Read more...